Saving money is more important today than it has ever been in the past. This is especially true when it comes to improving the efficiency of an existing home heating or cooling system. First it is important to understand that most heating and cooling systems are not created the same. Different systems will produce different results and can have varying levels of efficiency. Simply stated, always make a smart decision when installing an HVAC system in your home as a way to keep utility bills as low as possible without sacrificing comfort.
Heating and Cooling Costs
It is important to note that in most typical residential homes, heating and cooling costs can account for almost half of a total monthly energy bill. Those with units that are older than 10 years old should consider replacing them with an Energy Star compliant system. This simple money saving strategy alone can save a homeowner upwards of 30% or more on annual heating and cooling costs. For the absolute best in seasonal energy efficiency, few other types of HVAC systems can compare ones that are fully Energy Star compliant.
Replacing Equipment
When it comes to replacing a central heating or cooling system here are a few other useful money saving tips worth considering. For example, anytime equipment requires frequent and costly repairs or energy bills are steadily on the rise it may be time to replace your existing system. In addition, when replacing equipment always select energy-efficient systems that meet smart energy saver standard programs or that offer rebate programs or other standard rebates. Many homeowners are surprised to find that this can help offset the cost of replacing an entire HVAC system. While high-efficiency systems can be more expensive initially, the cost will almost always be offset and paid back over time in the form of lower annual energy costs.
Annual Inspections
Finally, regular maintenance can be extremely helpful in preventing future heating and cooling system related problems. Work with an experienced and knowledgeable team of professional HVAC technicians to ensure that your system is properly maintained year-round. Having annual inspections of your system and occasional cleanings can ensure that it lasts longer and performs better. Springtime is the perfect time to check your heating system for possible failure. Contact Alpine Heating And Cooling today to learn more about Mount Vernon Washington heating and cooling services that get results.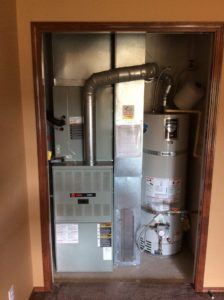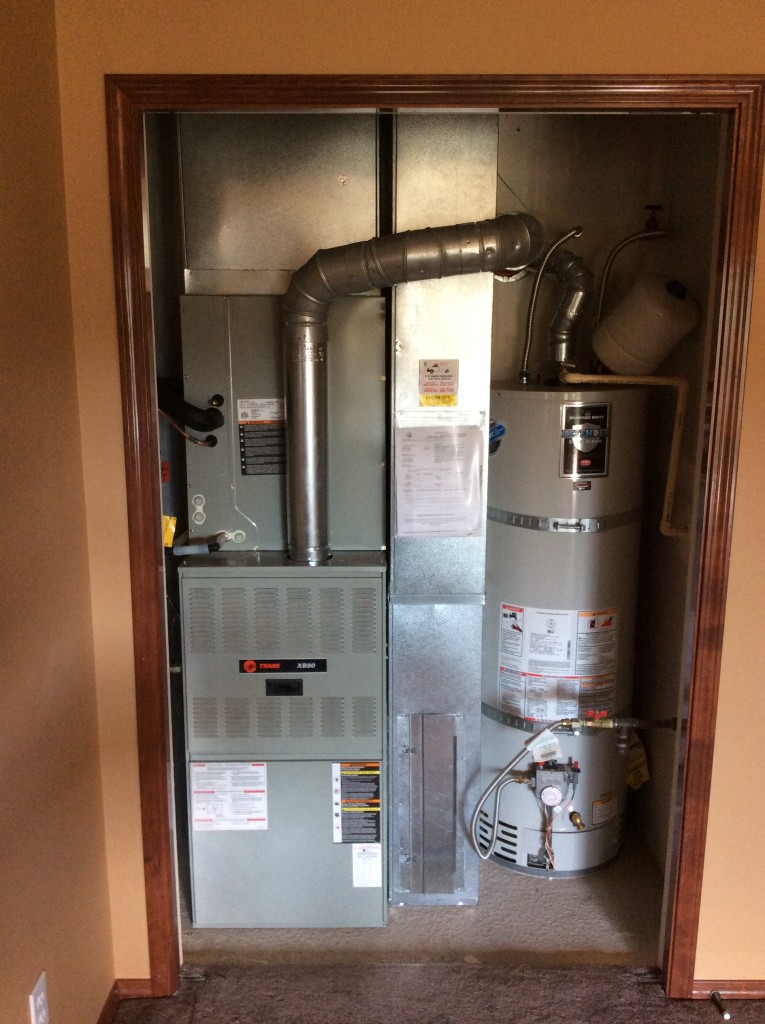 Today more than ever before it is important to take the necessary steps to make sure that your household furnace is always operating at peak levels. Here are a few useful tips on keeping your home furnace working perfectly year-round. For example, it is important to make safety a top priority when working on a furnace. Turn off the power to the unit at the main electrical panel before beginning any type of inspection if you plan to do this kind of maintenance on your own.
Furnace Fan Motor Working Harder Than Necessary
In addition, it is a good idea to get into the habit of replacing the batteries in carbon monoxide detectors and smoke detectors at regular intervals. Also make certain that clean air filters are routinely installed in the system. In fact, changing filters twice annually or even more often for those who live in environments that are dusty is a good policy. A dirty air filter will typically result in a furnace fan motor working harder than is necessary.
Duct Cleaning Company
Another way to keep a furnace working at its best at all times is to plan to have a professional ventilation cleaning company service ductwork at least every two years. Homes that have been recently remodeled are particularly susceptible to dust and debris accumulating in ductwork. A duct cleaning company should be called upon anytime renovation or remodeling work has been performed. Ventilation cleaning also helps to reduce the chances of mold growth in ducting. Preventing mold growth is especially important in homes where there are elderly or those who have allergy related problems. Another great way to keep an HVAC system operating at its best is to frequently check all vents and registers for any possible obstructions.
Normal Airflow And System Operation
Anytime a register or vent is blocked, air movement is hindered thereby causing a disruption in normal airflow and system operation. Finally, keeping a furnace running in a healthy way requires an occasional deep cleaning. This can be done by taking off the furnace access panels and using a vacuum to remove debris and dust that may have accumulated or settled over time inside the unit. Contact Alpine Heating and Cooling today to learn more about Burlington Washington HVAC services that are designed to keep your system running perfectly year after year.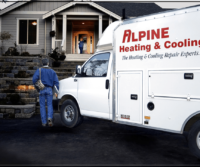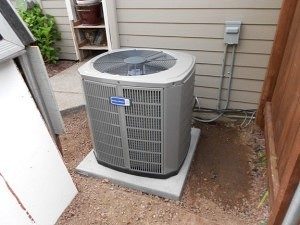 Remove Odors and Pollutants
Perhaps one of the most important concerns when it comes to indoor air and health is to ensure proper ventilation in any typical residential home. Good ventilation helps to remove odors and pollutants and prevents air from becoming too stagnant. Not only will good indoor home ventilation improve health but it also serves to protect your home interior over the short and long-term. One major issue in terms of properly ventilating a home or business is that of condensation. When moist warm air makes contact with cold surfaces inside a structure condensation can occur.
Unhealthy Living Environment
Condensation can be seen forming on ceilings, walls and glass and can also accumulate in curtains and carpeting. Perhaps most concerning of all when talking about condensation is that over time it will result in the formation of mold and mildew. This can turn a healthy home into an unhealthy living environment very quickly. Keep in mind that properly insulating a home along with good ventilation will greatly reduce the chances of developing mold and mildew. One of the most alarming aspects of mold and mildew is that it may result in black mold. This can have serious health consequences.
Fuel-Burning Appliances
Ventilation can take on many different forms including static ventilation as well as the installation of a fan or multiple fans for more active air movement. Ventilation that is static in nature simply involves adding interior grills or other types of fixed openings used to allow for constant airflow and air evacuation. For example, clothing dryers require some type of static ventilation. Talk with your HVAC professional to determine how best to take advantage of static ventilation in your home. This type of ventilation is particularly important in homes where there are fuel-burning appliances.
Wood-Burning Stoves
Installing a fan really is a great way to remove stale air and replace it with fresh air in a house. As mentioned, fan installation and air movement is particularly important in homes using fuel-burning appliances or wood-burning stoves. This is simply due to the fact that carbon monoxide exposure can become a problem. Finally, exhaust fans are frequently used to ventilate homes and especially kitchens and bathrooms. This type of fan is usually ducted to the outside of the house as a way to evacuate stale or stagnant air. To have an exhaust fan installed in your home consult with your Burlington WA HVAC expert to learn more. Content Alpine Heating and Cooling today for quality Mount Vernon WA HVAC services.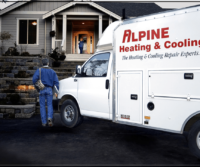 Even with the summer coming to a close in Skagit County, it is never too late to save money on energy through better HVAC operation. Here are a few simple yet important tips that will save you money on your utility bill without the need to sacrifice comfort. For example, one of the easiest ways to enjoy greater levels of efficiency with your HVAC system is to replace an old outdated air conditioning unit with a newer more efficient model.
Eventually Pay For Itself in Energy-Savings
This is especially true if an older unit has not been maintained in the right way. Consider investing in a new model that will greatly improve efficiency and lower energy bills each month. While initial replacement costs may deter your desire to upgrade to a newer system, in the long run the unit will eventually pay for itself through real energy-savings. When considering a new air conditioning unit only choose one that has the Energy Star label. An Energy Star HVAC unit consumes up to 50% less energy than a unit that is not Energy Star compliant.
Skagit County HVAC Services
Equally important is to change AC or furnace filters frequently. Getting into the habit of changing air filters on a monthly basis can ultimately result in more efficient operation and better system performance overall. Air filters that are dirty or clogged can result in a disruption of airflow and even lead to health related problems. Most importantly, dirty air filters force an HVAC system to work harder. This ultimately can result in a unit wearing out much sooner than would otherwise be the case. Another great way of saving energy is to invest in a programmable thermostat.
Today's Latest Digital Programmable Thermostats
A thermostat that is fully programmable allows you to more effectively control your HVAC system even when not at home. This type of thermostat can be programmed to fit your schedule and improves efficiency ultimately saving money on energy bills. Exact temperatures can be set while targeting specific rooms for temperature control is even possible when using today's latest digital programmable thermostats. Finally, have your unit inspected annually by a trained professional as a way to detect problems before they become more costly. Contact Alpine Heating and Cooling today to learn more about Burlington Washington HVAC system maintenance and system care services.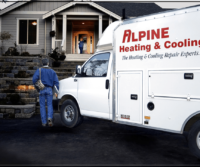 Allergens typically cause serious health problems for millions of people each year and frequently result in seasonal allergy conditions. For example, airborne particles such as dust mites and pet dander as well as mold and other particulates can make it difficult to breathe and may result in sneezing and coughing as well as a runny nose and red eyes. The good news is that there are ways to address the issue of allergens in a residential HVAC system.
Using The Right Type of HVAC System Filter
Here are a few ways to properly care for an HVAC system in order to remove allergens and keep air clean and healthy. For example, using the right type of HVAC system filter can make a big difference. In fact, the right type of furnace or AC filter is one of the first lines of defense against poor air quality in most residential homes. When selecting a filter choose one that has at least a MERV 8 rating. This type of filter will in essence be more effective at trapping microscopic particles.
Mt. Vernon Washington HVAC Services
When choosing the right type of filter is combined with the frequent replacement of filters, the end result is cleaner air and better health. Equally important is to remove any debris near the outdoor portion of your HVAC unit. A typical AC system draws air from the outside the home. This air is eventually circulated throughout the home's interior. As such it is important to keep this area outside clean and free of debris. Regularly inspecting an outdoor unit for surrounding debris can greatly improve efficiency and even lower energy costs. Finally, keeping air-conditioning registers clean is another great way to reduce allergens in your home.
Particulates That Circulate Throughout Your Living Environment
When dusting your home it is important to consider first dusting the returns and registers of your HVAC system. Follow this by dusting the rest of the home as a way to reduce the amount of airborne particulates that circulate throughout the living environment. One of the best ways to dust a home is to make use of the damp rag. This helps to reduce the amount of dust and even dust mites that could be sent airborne by using a dry dust cloth. Contact Alpine Heating and Cooling today for the best in Mount Vernon Washington HVAC system services and care.
Summertime in the Skagit Valley
Life doesn't get much better than this. There is so much to do here in the summer, like the Skagit County Fair in August. The temperatures and humidity are usually in the comfort range. For the times they aren't, many of us have air conditioning to turn to. With so much to do in the summer, and no cold days or nights, it's easy to forget about furnace maintenance. Remember, though, the fall and winter will come…
At the time of this writing, late July, it's as hot as it gets here in the Skagit Valley of Western Washington state. Those of us with air conditioning are probably enjoying it for at least a couple hours most days. If you haven't had an HVAC professional out since last fall, this is a good time. One service visit can cover both air conditioning and heating maintenance. Therefore, a summer furnace maintenance from Alpine Heating and Cooling can stretch your HVAC maintenance dollar.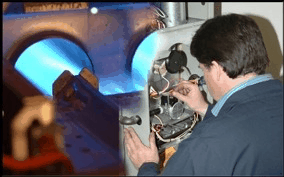 While it may seem silly to have your furnace maintenance done in the summer, there are several compelling reasons. While we're there, we can make sure your AC is running at top efficiency, saving you money all summer, and Alpine also has the most flexible scheduling right now.
Don't wait to schedule furnace maintenance until everyone cranks up their heating system at once in the fall. You might find yourself in a long waiting line to get a technician out to your house.
What Does a Summer Furnace Maintenance Include?
For a comprehensive, point-by-point list of what we do when we perform a furnace maintenance, please refer to our Annual Service page. For a more general overview, please read on. When it's running smoothly, it might seem like there's not much going on in your heating system; However, today's carefully engineered HVAC systems allow numerous adjustments that can improve efficiency, function, and safety. Filters, safety equipment, feedback systems, and more can all be checked and brought into spec.
Visual Inspection of the HVAC System
First, we'll check over the unit for broken, missing, or incorrect parts, substandard installation, obvious leaks, and code and safety issues. It is astonishing, the number of HVAC systems we see that include massive efficiency and safety problems (often easy to resolve) resulting from poor quality installations. Consequently, we always recommend checking the basics first.
Clean the HVAC Unit and Change the Filter(s)
Moving from winter into summer is an important time to check the cleanliness of your HVAC unit. After a long winter of closed windows, elevated indoor humidity, and poor ventilation and indoor air quality, your system's controls, filter(s), and ducting can be layered with dust and debris. Dust buildup on electronic components can cause overheating and premature failure. Plugged filters overwork fans and significantly reduce air movement while providing a breeding ground for bacteria and mold.
Depending on your filter's MERV rating, filters should be changed not less than every six months. A clean furnace filter is inexpensive insurance against poor performance, premature failure, and poor air quality in your home.
Electrical Checks
Checking the safety and integrity of the electrical supply to and throughout your HVAC unit is important. If the supply is inadequate or if safety cutoff equipment, like breakers and fuses, is missing or improperly sized, damage to your HVAC system or even catastrophic failure resulting in fire is possible. Rather than wonder, it's best to know.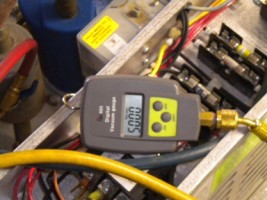 Summer Is a Great Time to Upgrade Your Furnace
If you've been considering upgrading to a more efficient unit, summertime is ideal. The leaps in efficiency and reliability in recent years are incredible. You won't have to shiver through even one cold night without heat, and you avoid the inconvenience and expense of a system failure in winter.
If your system is old and inefficient, call for a free estimate to replace it. We can even estimate the payback time based on the fuel savings you're going to enjoy.

DIY or Call a Professional?
As homeowners, it's important to many of us to maintain a level of self-reliance. Changing the filter in your HVAC system or installing a carbon monoxide detector are good for homeowners. Turning off the pilot light in your furnace for the summer is useful and safe. We all need to know our limits, so when one of Alpine's service trucks needs maintenance, we're not pulling out the furnace tools to give it a shot. So, we head to a professional mechanic!
Not everyone is or even can be an expert on how to maintain their HVAC system. If you are unsure if your system is in good condition or you aren't trained, call a professional. Alpine Heating and Cooling is fully licensed, insured, and bonded. We have years of experience to keep your HVAC system running right, and we want customers for life. We will work hard to earn your trust.
Call Alpine Heating and Cooling in Burlington, Washington at 360-755-5146 360-293-6210 for a free consultation over the phone or to schedule a furnace maintenance, HVAC repair, or upgrade. We can't wait to help you!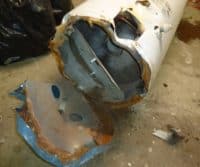 It's Never a Good Time for Water Heater Replacement
Nobody wants their water heater to fail, but every one will fail unless replaced first. Most people are taken by surprise when they need water heater replacement, but it doesn't have to be that way. By paying attention to the right details, you can avoid the unpleasantness of being without hot water longer than necessary, having an unexpected expense, and possibly avoid significant flood damage to your home. What are the signs of a failing water heater, and when should you look for them?
Is Your Water Heater Past its Prime?
Because water heaters are designed to have a limited useful lifespan, it is important to know when your unit was installed. You can often find the manufacture date on the rating label (or, on older models, decoding the serial number may tell you the manufacture date), but that may not be an accurate representation of how long the unit has been in service.
If you had the water heater put in, you might still have the receipt for the work that was done. Many companies will also put a sticker on the unit when they install it that may includes the installation date. Or, you might be able to give them a call and find out when they installed the water heater.
Once you know how long the water heater has been in service, you can take the appropriate steps to evaluate it. The average lifespan of a water heater is a subject of great debate, but if the unit has been in service at least six years, you should at least inspect it yourself, and may want to have it professionally inspected. If it has been in service more than ten years, look extra carefully for signs of trouble.
What Problems Should I Look For?
Noticeably less available hot water or longer recovery time. If you can remember when it was no problem for everyone in the family to take showers one after the other, but now you're all fighting to take the first shower, you might have an issue with a heater element, dip tube, thermostat, or excessive sediment buildup.
Visible rust on and/or moisture on or around your water heater. If you see rust and water on the outside or surrounding your unit, it could be nothing, but that isn't likely. The exterior of your water heater should be clean and dry. If the tank is rusting and water has begun seeping out, a full-blown failure that could include flood damage is impending.
More than one service call on the unit. Repeated stop-gap measures are often a sign that a water heater is nearing the end of its life. Like an old car, the cost of repeated repairs can often exceed replacement cost while never really solving the problem.
Metallic smell or taste to your hot water. This could be a sign that the water tank itself is breaking down and will soon fail. Best to have a professional check it out more closely in this case.
Rumbling and other noise coming from the unit. Water heaters should be nearly silent. You might hear the sound of water simmering or the gas flame burning, but rumbling, banging, or cracking sounds are not good. If you notice any of these when your water heater is in operation, call a professional.
Is There any way to Avoid Failure?
While nothing mechanical lasts forever, there are a few actions you can take to ward off premature failure. Modern water heaters are designed to require little or no maintenance, but the following will make sure you are familiar with the condition of your water heater and give it every advantage.
Drain the water heater every six months to remove sediment. This will also increase efficiency.
Test the pressure relief (T&P) valve by lifting the valve's handle and letting it snap back. This should release a burst of water into the overflow drainpipe, then the flow should stop completely. If it doesn't, install a new valve.
Lower the temperature setting on the thermostat(s) to 120 degrees Fahrenheit. This minimizes damage to the tank caused by overheating and protects your home's occupants from scalding.
Use caution when working with electricity, gas, and hot water. If you are unsure of how to safely do any of the above steps, call a professional for help. Alpine Heating and Cooling replaces and installs tank-type and tankless water heaters, performs maintenance on all brands, and carries out warranty repairs on many popular brands. If you think you might want to replace your tank-type water heater with a new, more efficient tankless water heater, check out our guide to choosing between tank-type and tankless.
Water heater replacement is nobody's idea of fun, but we do love our work! If you have any questions about your water heater, give us a call. We can come out and give you a free estimate for any needed work. You can reach us at 360-755-5146 or 360-293-6210. We look forward to helping you!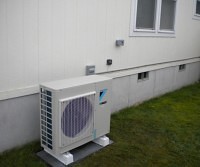 The Best Is Not the Same for Everyone
While we might want to know which brand of air conditioner is the best overall, the first question might be which type is the best air conditioner for Skagit county. Modern manufacturing processes are excellent. Top brands are competing at a high level of reliability. Efficacy, though, is determined by application as well as design.
The majority of the cooling season in the Skagit Valley features low relative humidity. While it may be uncomfortably warm in your home, it is not usually also uncomfortably humid. An air conditioning unit that includes a dehumidifier may not be the most efficient choice.
How to Reduce the Load on Your HVAC – and Your Wallet
Before we look at what type of air conditioner performs the best where we live, let's refresh ourselves on what we can do to make any air conditioner, including the one you might have now, perform better.
Seal leaky ducts or re-route old, convoluted airways. Be sure ducts are free of obstructions.
Ensure that the condenser (the part outside) has plenty of room to breathe – cut bushes back and don't crowd it with objects or obstructions to airflow.
Consider adding awnings to south-facing windows to reduce solar heating of your home.
 Use heat-generating appliances such as dryers and ovens during cooler parts of the day.
Cool only the spaces you are using at any given time.
Avoiding the losses associated with leaky, dirty, or poorly-sized or -routed ducts while also cooling only the spaces you are using is easy – with a ductless mini split.
The Best Air Conditioner for Skagit County is American Standard
I mentioned earlier that the top brands are all competing at a high level of reliability. Still, I prefer to sell and install American Standard over any other brand. I will install a less expensive piece of equipment IF you are on a tight budget, or an American Standard will not fit with your existing system. American Standard is a better built piece of equipment. That's just not my experience talking, but also consumer reports over the last six or so years.
Even the best piece of equipment, if badly installed, will perform poorly and fail early. That's why Alpine Heating and Cooling guarantees our labor for life. Installing an American Standard Ductless Mini Split system gives us a great sense of satisfaction. We know that you will be comfortable and happy with your new system for years to come.
For many of our customers, the best air conditioner for Skagit county is an American Standard Ductless Mini Split. The best is not the same for everyone, though. We are happy to guide you in your decision. Which HVAC setup is right for your home, family, and budget is personal. Give us a call today to see how we can help you spend less and be more comfortable no matter the weather. We can be reached at 360-755-5146 or 360-293-6210 and are excited to help you!