How

to Care For Your Residential HVAC System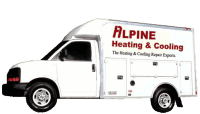 While nothing compares to having your HVAC system maintained by a professional HVAC technician, there are some things, you, the homeowner can do between check-ups to keep your system running at peak performance. Best of all, regular HVAC care and maintenance will improve efficiency and even lower energy costs. One example of a great way to keep your system running at its best is to change filters frequently. Remember that a dirty filter will restrict airflow causing a system to work harder.
Check Refrigerant Lines
A clogged filter will also have a direct impact on indoor air quality. Plan to change the filter on your HVAC system every 90 days to gain maximum benefit. At the very least it is a good idea to check filter condition on a monthly basis and change as necessary. Equally important is to check refrigerant lines that run into your home. Look for frost accumulation and any possible leaks. If a leak is detected it is important to call in a qualified Burlington WA HVAC technician as soon as possible.
Keep the Entire Interior of Your Home Clean
Cleaning a system often is also a great way to improve efficiency and to extend the life of that system. In fact, one of the best ways to keep a residential HVAC system in top condition is to simply keep the entire interior of your home clean. A clean home that is free of dust and dirt will result in a cleaner HVAC system. Clean floors and curtains often and especially vents and heat registers. The air handling unit and the outdoor compressor unit should also be the targets of regular and frequent cleaning.
Quick Fix When Dealing with Mold
Finally, mold is a serious issue and must be addressed as soon as discovered. Keep in mind that a mold problem that goes unmanaged can quickly become a major issue for homeowners. Mold spores can spread very quickly and can be transported via airflow through the HVAC system. If you suspect mold in your home have a professional diagnose the problem and take corrective action as soon as possible. A quick fix when dealing with mold is to use household bleach to stop growth until a professional is able to deal with the problem. Contact Alpine Heating & Cooling today for the best in Bellingham HVAC services.
Write

a Comment
Fields with * are required