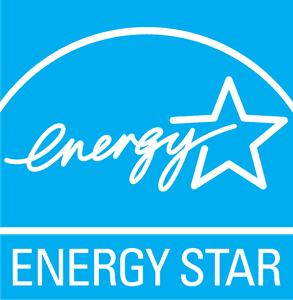 Today more than ever before it is important to consider all options when it comes to saving energy and saving money. The term Energy Star is an important aspect of selecting the right type of appliances for your home or business. When you purchase appliances or equipment that boast the Energy Star label or logo, you can be sure that you are buying an energy efficient product that will ultimately save you money and also help to save the planet. As an added bonus, with Energy Star appliances, anytime there is an increase in the cost of energy, the value of your appliances automatically increases in terms of the ability to save you money.
Replacement Will Be Less Frequent
Energy Star approved appliances are considered to be higher quality in terms of how they are designed, manufactured and built. In other words, this type of appliance will provide years of trouble-free service while operating in a quieter and more efficient way. They can be expected to last longer meaning that replacement will be less frequent. Everything else aside, saving money each and every month on energy bills is perhaps one of the most enticing reasons to choose this type of appliance. In addition, the idea of incentives and rebates is hard to resist.
High-Efficiency
For example, the incentives and rebates offered by Cascade Natural Gas right here in Washington State have real value in terms of saving consumers money. Typical incentives include hundreds of dollars offered to those who choose to install high-efficiency natural gas furnaces or high-efficiency tankless water heaters. In some cases, these incentives can be over $800 or more. Even increasing attic insulation can make one eligible for incentives and rebates. Energy Star appliances are a big hit because of their amazingly high rates of efficiency meaning that they will almost always entitle a homeowner to some type of incentive or rebate.
The Next Time You Are In The Market For A New Appliance
In addition to installing Energy Star appliances there are many other ways that homeowners can save money around the home. This can include everything from simply installing faucet aerators and showerheads that are specifically designed to save water. This not only lowers water usage but it also reduces costs associated with heating water. Keep these simple ideas in mind the next time you are in the market for a new appliance. From boilers to fireplaces and geothermal heat pumps as well as ductless heat pumps and many other types of common household appliances, qualifying for Energy Star incentives and rebates is easy. Contact Alpine Heating & Cooling today to learn more about Energy Star incentives and rebates in Mount Vernon Washington and the surrounding communities.
Today more than ever before consumers are turning to tankless water heaters as a way to lower energy consumption and decrease utility expenses in general. That said keep in mind that this type of water heater requires a special type of venting in order to blow hot exhaust gas outside of the home as a way to dissipate heat. Different from conventional water heaters, tankless hot water heaters require unique and creative venting options.
Direct Vent Pulls Air From the Outside
Keep in mind that in many cases the installation of this type of water heater results in a more attractive and less expensive finished product. Perhaps the most important aspect of a tankless water heater is that it will save considerable space. Tankless water heaters can be vented in one of two ways. They can either be vented via a power vent or direct venting. A direct vent pulls air from the outside of the home and will typically have two vent openings used for exhaust and intake.
Outside Tankless Water Heaters
This kind of configuration is unique in that it allows a tankless unit to fit in a much smaller spaces than would otherwise be the case. Conversely, power vent type units only require that there be adequate exhaust venting available. That said, a power vent unit usually requires a larger area so that adequate volumes of air are available and so that normal combustion is assured. There are other types of units that are known as outside tankless water heaters. These are good because they can free up a lot of indoor space. Best of all, an outside unit requires no additional venting.
High Efficiency Levels
When installing a unit that does require outside venting remember that venting can be through a sidewall or roof or any other number of other unique venting options. Finally, there are units that are known as condensing tankless water heaters. These are a good choice because they can lower energy costs thanks to very high efficiency levels. With the lower cost of installation associated with nonmetal parts being used, a condensing tankless water heater may be the perfect choice for today's modern homeowner. Contact Alpine Heating and Cooling today to learn more about Mount Vernon Washington HVAC systems and services with a proven record.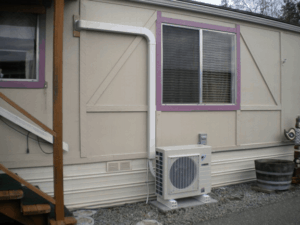 Modern innovations in HVAC systems have allowed more options for homeowners and businesses today than even just a few short years ago. A ductless mini split heat pump is a unique type of heating system that effectively eliminates energy inefficiencies that are often seen in ducted heating and cooling systems. In fact, a typical ductless mini split can reduce energy inefficiencies by up to 30% or more. These systems are typically easy to install, quiet and efficient and may even be eligible for a variety of energy rebates.
Type Of Installation
One of the best advantages of using this type of heat pump system is that they are ideal for the zone heating or cooling of specific areas of an interior space. In most cases, this type of system can be installed and be up and running within a matter of hours. A ductless mini split heat pump is easy to operate, easy to maintain and will typically last for many years once installed. It is important to note that not all homes are suited for this type of installation. For example, some homes would require too many separate many split systems to be considered cost-effective.
Mini Split System
While there are a variety situations where this kind of heating or cooling system would be ideal there are other cases where a more robust and comprehensive system would be more appropriate. That is why it is important to talk with your heating and cooling professional to find out which system will work best for your particular needs. Keep in mind that the portion of a mini split system that is installed indoors can at times be bulky and easily visible. Those who prefer a more hidden type of system may wish to consider other options.
Heating And Cooling
All said a ductless mini split is an excellent option when used in the right type of application. Having a professional assessment of your home or business is usually the perfect place to begin when determining whether or not this type of heating and cooling option is the most appropriate. Many factors are taken into account such as the size of the interior space and the area that requires heating and cooling. The electrical panel and the type of construction as well as the existing system in use are all taken into account when determining if a mini split system is best. Contact Alpine Heating & Cooling today for Mount Vernon HVAC system service and sales.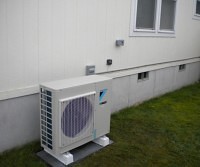 The Best Is Not the Same for Everyone
While we might want to know which brand of air conditioner is the best overall, the first question might be which type is the best air conditioner for Skagit county. Modern manufacturing processes are excellent. Top brands are competing at a high level of reliability. Efficacy, though, is determined by application as well as design.
The majority of the cooling season in the Skagit Valley features low relative humidity. While it may be uncomfortably warm in your home, it is not usually also uncomfortably humid. An air conditioning unit that includes a dehumidifier may not be the most efficient choice.
How to Reduce the Load on Your HVAC – and Your Wallet
Before we look at what type of air conditioner performs the best where we live, let's refresh ourselves on what we can do to make any air conditioner, including the one you might have now, perform better.
Seal leaky ducts or re-route old, convoluted airways. Be sure ducts are free of obstructions.
Ensure that the condenser (the part outside) has plenty of room to breathe – cut bushes back and don't crowd it with objects or obstructions to airflow.
Consider adding awnings to south-facing windows to reduce solar heating of your home.
 Use heat-generating appliances such as dryers and ovens during cooler parts of the day.
Cool only the spaces you are using at any given time.
Avoiding the losses associated with leaky, dirty, or poorly-sized or -routed ducts while also cooling only the spaces you are using is easy – with a ductless mini split.
The Best Air Conditioner for Skagit County is American Standard
I mentioned earlier that the top brands are all competing at a high level of reliability. Still, I prefer to sell and install American Standard over any other brand. I will install a less expensive piece of equipment IF you are on a tight budget, or an American Standard will not fit with your existing system. American Standard is a better built piece of equipment. That's just not my experience talking, but also consumer reports over the last six or so years.
Even the best piece of equipment, if badly installed, will perform poorly and fail early. That's why Alpine Heating and Cooling guarantees our labor for life. Installing an American Standard Ductless Mini Split system gives us a great sense of satisfaction. We know that you will be comfortable and happy with your new system for years to come.
For many of our customers, the best air conditioner for Skagit county is an American Standard Ductless Mini Split. The best is not the same for everyone, though. We are happy to guide you in your decision. Which HVAC setup is right for your home, family, and budget is personal. Give us a call today to see how we can help you spend less and be more comfortable no matter the weather. We can be reached at 360-755-5146 or 360-293-6210 and are excited to help you!
Is Your Money Flying out the Window?
Most folks don't enjoy paying more than they need to, or paying for something they aren't getting. When it comes to heating (and cooling) your home, you may be doing exactly that. How can you find out? A home energy assessment can tell you where the energy you're paying for is going. Efficient energy use is smart money management
Your Personal Comfort – the True Test
A more personal test is to compare your comfort level in your home with the comfort level of your wallet or pocketbook. Are you paying more than you'd like to, but you still aren't warm in winter and cool in summer? While this sacrifice may have been necessary in the past, today's new technologies and heating/cooling systems can pay for themselves with savings in a few years, then keep on saving you money for years to come. There are even rebates and incentives to help you out.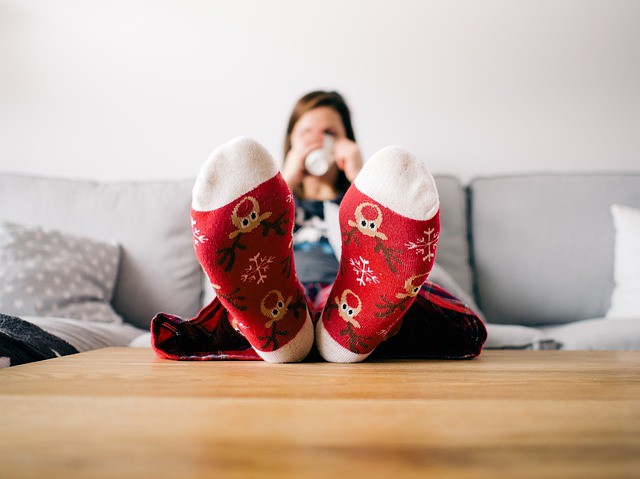 Efficient Energy Use Begins With a Tight Building Envelope
As in the video above, it's important to stop your expensive heated or cooled air from leaving for as long as possible. A tight building envelope is a must. Once you've checked your insulation and sealed up the windows it's time to address another area of loss – the equipment used to heat and cool your home.
Here is a quick overview of some of the systems and technologies Alpine Heating and Cooling installs and how they can save you money.
Heat Pumps
A heat pump is a device that transfers heat from a colder area to a hotter area("against the gradient") by using mechanical energy, as in a refrigerator. While that may not sound like it could heat your home, the fact is there is heat energy all around us waiting to be harvested. A heat pump can move this heat from the air (air source heat pump) or the ground (ground source heat pump) into your home. Think of it like a refrigerator in reverse.
Here is a terrific, short video of an air-source heat pump showing operation in both summer (air conditioning) and winter (heating) modes.

Natural Gas Furnace
A natural gas furnace is a popular and smart choice for home heating in the Skagit Valley. Natural gas is available to most homes, is clean burning, and modern gas furnaces can achieve as high as 98.5 efficiency ratings while lasting for 15-30 years with regular maintenance.¹
Also according to energy.gov, between 2007 and 2012 the average U.S. household spent $700 annually to heat with natural gas versus $1700 per year to heat with oil. A new, high-efficiency gas furnace can save you money, especially if you are moving from an older, lower-efficiency oil furnace.
Ductless Mini Split
A Ductless Mini Split heat pump system can decrease your energy bill in several ways.
Ducting can lose 10-40% of the heat or cool they carry before it reaches you, even more if there are serious breaks or leaks, which often go unnoticed in attics and crawlspaces. Ditch the ducts, ditch the loss.
Mini splits can be used "zonally" to heat and cool individual rooms or floors. You don't need to heat or cool your entire house to the same degree if you aren't using most of it.
The modern heating and cooling technologies used in ductless mini splits are more efficient than their older counterparts.
Programmable Thermostats
Any on-demand heating system including furnaces, heat pumps, and mini-splits can benefit from the proper use of a programmable thermostat. A programmable thermostat can help save you money when you're away or asleep so that there's more left over to keep you warm or cool when you're home and awake.
By using "setbacks" (cooler settings in the winter and warmer settings in the summer) for times when you don't need the full effect of heat or air conditioning, you can see a reduction in your utility bill with no change in your comfort level. Your programmable thermostat can turn your heat down when you leave for work or go to sleep and turn it back up just before you wake or return home in the evening, all automatically.
You won't have to remember to turn the thermostat down when you leave the house or wait for the house to warm up when you arrive home in the evening.
Energy Star Rebates and Incentives
Be sure to check out our rebates and incentives page to find out how much money you can receive toward installing new, highly-efficient, quiet, and dependable heating and cooling equipment. We've put together a list that includes state, federal, local, and utility-based incentives.
Ask Us How You Can Save
Give us a call with your questions. We'd be happy to answer them over the phone if we can, or come out and have a look. Alpine has installed new, more efficient heating and cooling systems for thousands of satisfied customers in the Skagit Valley, from Sedro-Wooley to Burlington to Anacortes and beyond.
Alpine Heating And Cooling Inc.
1957 Park Lane
Burlington Wa 98233
Phone (360) 755-5146 and (360) 293-6210
Email Gary@alpineheat.com
¹ energy.gov: energy saver 101 infographic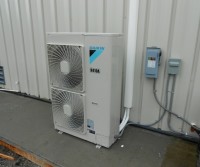 New Commercial Daikin Ductless.

Daikin in my opinion makes the best ductless mini split system that's currently on the market today. That being said because of my customers unique lab environment and the massive heat gains that are produced they are in need of some serious air conditioning. With so many heat gain variables within the space we elected to add a Commercial Daikin Ductless system in stages.
Adding Stages As Needed

The concrete pad was poured large enough to accommodate more identical Daikin units. Therefore they could easily add more units next to this one as their facility grows.
For the indoor unit we have chosen the Daikin matching cassette unit. The indoor unit delivers the air conditioning exactly where we want it, it is practically flush with the ceiling and its super quiet. I find that it is a little harder to install than a typical mini split wall head ... but in this case its perfect for our customer.
Conclusion
This New Commercial Daikin Ductless system is going to work out perfect for our customer, and as they grow they will be able to add even more units/stages.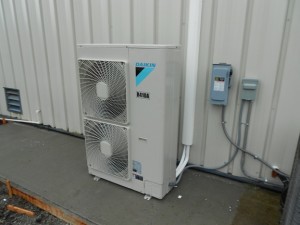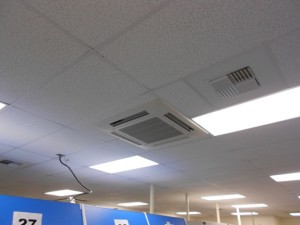 Ductless In Anacortes, a perfect example.
This home(Ductless In Anacortes) is a perfect example of when you need to consider a Ductless Daikin mini Split heat pump. The home is slab on grade, meaning no crawl space under the home. Even if we had a crawl space there is no logical place to put a furnace. And the home is only about 1200 sqft. way to small for a full size furnace. Making the ductless Daikin ductless mini split ductless system a perfect fit.
And once again I forgot to take a picture of the indoor unit.
Need a Heat Pump, Air Conditioner, Furnace, Boiler, Ductless, Mini-Split or Tankless Water Heater? We install them all over Skagit county including Mount Vernon WA, Burlington WA, Anacortes, Sedro Woolley, La Conner, Stanwood WA, and on Camano Is.
Ductless In Mount Vernon
To think it wasn't that long ago we didn't have the Ductless line set covers that we have today. They really help clean up the install. We use to use gutter material found at a local hardware store, but these new covers offer better protection and more fittings to choose from.
Here you see us installing a Daikni ductless unit above a window and running a refer line set from that unit to the outdoor Daikin unit. As you can see we actually penetrated the side wall of the home above the window. We actually use a wall sleeve to go through the wall. Sealing up the ductless and wall to the weather.
The cover is made of a type of PVC, its 2 piece, easy to install and is paint-able. It is a little expensive but well worth the price.
Need a Heat Pump, Air Conditioner, Furnace, Boiler, Ductless, Mini-Split or Tankless Water Heater? We install them all over Skagit county including Mount Vernon WA, Burlington WA, Anacortes, Sedro Woolley, La Conner, Stanwood WA, and on Camano Is.