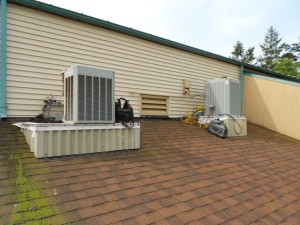 While today's modern HVAC systems are incredibly advanced and reliable, they do on occasion require replacement. That said here are a few simple and easy to understand tips that can ultimately help residential homeowners save money over the short and long-term. For example, when installing an HVAC system in your home always choose to work with a reputable contractor. Take the time to explore your options when it comes to local contractors who will stand by their work. This is one of the best ways to make sure that your HVAC installation goes as expected.
Installing a Used HVAC Unit
In addition, always avoid the urge to install a used unit. Opting for a new energy efficient system is the best way to get maximum return on your investment on this type of equipment. Installing a used HVAC unit is a sure way to create more problems and more expenses later on down the road. In addition, when having an HVAC unit installed make absolutely sure that the right size unit is installed for the actual square footage of your dwelling. Anytime you are unsure it is best to go with a unit that is slightly larger than to go with one that is too small. An undersized unit will ultimately result in problems.
Adequate Insulation So That Energy Is Not Wasted
Equally important is to make sure that the proper amount of insulation currently exists within your home. A reputable and trusted contractor will install the right sized HVAC system for your structure while also making sure that there is adequate insulation in the home so that energy is not wasted. Insulation is important because it assists an HVAC unit in achieving the desired temperature without using an excessive amount of energy. This will translate into lower utility bills and a more efficient system overall.
Renovating or Remodeling A Home
Finally, one great tip is to install an HVAC cage when possible. This protects the unit from theft and is a good insurance policy for just a few hundred dollars. Keep in mind that the cost of an HVAC system is one of the biggest expenses when renovating or remodeling a home. That is why it is so important to make smart and wise decisions when it comes to the installation of this important household appliance. When the work is done right and the best unit is selected you can enjoy years of worry free operation. Contact Alpine Heating & Cooling today to learn more about HVAC installation in Burlington Washington that is proven and reliable.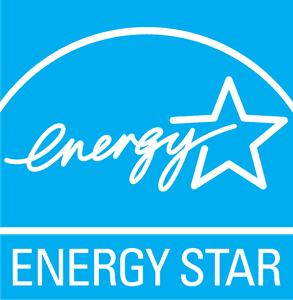 Today more than ever before it is important to consider all options when it comes to saving energy and saving money. The term Energy Star is an important aspect of selecting the right type of appliances for your home or business. When you purchase appliances or equipment that boast the Energy Star label or logo, you can be sure that you are buying an energy efficient product that will ultimately save you money and also help to save the planet. As an added bonus, with Energy Star appliances, anytime there is an increase in the cost of energy, the value of your appliances automatically increases in terms of the ability to save you money.
Replacement Will Be Less Frequent
Energy Star approved appliances are considered to be higher quality in terms of how they are designed, manufactured and built. In other words, this type of appliance will provide years of trouble-free service while operating in a quieter and more efficient way. They can be expected to last longer meaning that replacement will be less frequent. Everything else aside, saving money each and every month on energy bills is perhaps one of the most enticing reasons to choose this type of appliance. In addition, the idea of incentives and rebates is hard to resist.
High-Efficiency
For example, the incentives and rebates offered by Cascade Natural Gas right here in Washington State have real value in terms of saving consumers money. Typical incentives include hundreds of dollars offered to those who choose to install high-efficiency natural gas furnaces or high-efficiency tankless water heaters. In some cases, these incentives can be over $800 or more. Even increasing attic insulation can make one eligible for incentives and rebates. Energy Star appliances are a big hit because of their amazingly high rates of efficiency meaning that they will almost always entitle a homeowner to some type of incentive or rebate.
The Next Time You Are In The Market For A New Appliance
In addition to installing Energy Star appliances there are many other ways that homeowners can save money around the home. This can include everything from simply installing faucet aerators and showerheads that are specifically designed to save water. This not only lowers water usage but it also reduces costs associated with heating water. Keep these simple ideas in mind the next time you are in the market for a new appliance. From boilers to fireplaces and geothermal heat pumps as well as ductless heat pumps and many other types of common household appliances, qualifying for Energy Star incentives and rebates is easy. Contact Alpine Heating & Cooling today to learn more about Energy Star incentives and rebates in Mount Vernon Washington and the surrounding communities.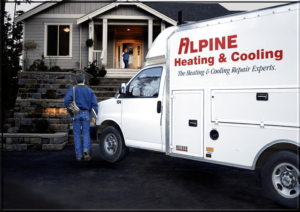 Maintaining a heating and cooling system in a proactive way rather than repairing a system when it breaks will ultimately improve efficiency, prevent delays in future repairs and save you money. Most importantly, proactive routine maintenance on an HVAC system will keep your family safe year round. Just as it is important to keep a car's engine properly maintained to avoid having an engine seize, an HVAC system requires the same care and consideration.
Avoid The Busy Winter Months
Considering the fact that winter is one of the busiest times of the year for professional heating and cooling experts, it is always recommended to have this type of maintenance performed in the summer or at times when contractors in the professional heating and cooling business have more time to address your concerns. Simply avoiding the busy winter months to have your heating system or furnace inspected makes smart sense. Best of all, planning your heating system annual maintenance at the right time can ensure a quick appointment and more timely service.
Peak Performance and Optimal Operation
While a heating system may seem dull and uninteresting on the surface, there is typically a lot going on internally in one of today's modern HVAC units. These systems are carefully engineered and require numerous adjustments to ensure peak performance and optimal operation at all times. Most notably is the fact that when a system is properly adjusted it will operate more efficiently and save money on utility expenses. Everything from filters to safety equipment and feedback systems must be thoroughly inspected, checked and adjusted as necessary to ensure that everything is operating within specifications as outlined by the manufacturer.
Save Money By Having Routine Maintenance Performed
All said, a properly serviced furnace or HVAC system will ensure years of trouble-free operation for the entire lifetime of the equipment. As an added benefit, routine maintenance will simply extend the useful life of a furnace or HVAC unit. This is another way that you save money by having routine maintenance performed in order to stay proactive. Experts in the industry recommend annual inspections of a furnace by a licensed HVAC service professional as a way to avoid problems and costly repairs. Contact Alpine Heating & Cooling for the best in HVAC system repair and maintenance in Bellingham and the surrounding communities.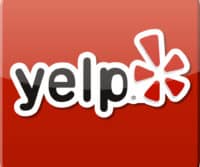 Needed a new gas furnace… everyone I called was 'nice' and able to schedule an appointment for an estimate. Alpine Heating and the owner, Gary clearly were the best in all ways.
Alpine sells one of the highest quality with lowest repairs (per Consumer Reports) furnaces, American Standard (same inside as a Trane, yet lower pricing). Gary gave me several options with no BS or upsell. In fact, not selling at all, just saying here's your two choices. And if it were a home for a friend, I'd recommend 'this'.
Other companies sold mid or low tier quality products for more money. Other companies only had one or two staff total, maybe not there when you need them? Other companies did fancy measurements of 'static pressure' and 'heat loss' calculations but wasted my time doing them while acting as if they knew what they were doing. But, in fact, were just 'nice people' selling at a very high price with slick color company brochures.
Alpine has a select crew of installers and repair people. Big enough to do it right, small enough to care about you, their customer. Competitive pricing on top tier products.
The installation was quickly scheduled. Gary returned to measure for an extra duct that I needed. The crew (two guys) did an excellent job and did not make a big mess. All electrical work, gas piping, metal fabrication, items that support a good installation of a furnace, were done neatly and with good practices and to code. I know of these things, having owned many homes and rentals through the years and being in the construction industry myself. No extra charges for 'we didn't anticipate this' either. The bid price was the final price, with a discount for cash or check.
Alpine can make custom sheet metal parts in their own shop, which is fast and correct. Some companies just use stock parts and 'make them fit'. Alpine's sheet metal work fit perfectly as they transitioned from the new American Standard Furnace to the existing duct work.
In sum, a 100% satisfactory experience, first site visit through clean up. Thank you, Alpine!
Saving money is more important today than it has ever been in the past. This is especially true when it comes to improving the efficiency of an existing home heating or cooling system. First it is important to understand that most heating and cooling systems are not created the same. Different systems will produce different results and can have varying levels of efficiency. Simply stated, always make a smart decision when installing an HVAC system in your home as a way to keep utility bills as low as possible without sacrificing comfort.
Heating and Cooling Costs
It is important to note that in most typical residential homes, heating and cooling costs can account for almost half of a total monthly energy bill. Those with units that are older than 10 years old should consider replacing them with an Energy Star compliant system. This simple money saving strategy alone can save a homeowner upwards of 30% or more on annual heating and cooling costs. For the absolute best in seasonal energy efficiency, few other types of HVAC systems can compare ones that are fully Energy Star compliant.
Replacing Equipment
When it comes to replacing a central heating or cooling system here are a few other useful money saving tips worth considering. For example, anytime equipment requires frequent and costly repairs or energy bills are steadily on the rise it may be time to replace your existing system. In addition, when replacing equipment always select energy-efficient systems that meet smart energy saver standard programs or that offer rebate programs or other standard rebates. Many homeowners are surprised to find that this can help offset the cost of replacing an entire HVAC system. While high-efficiency systems can be more expensive initially, the cost will almost always be offset and paid back over time in the form of lower annual energy costs.
Annual Inspections
Finally, regular maintenance can be extremely helpful in preventing future heating and cooling system related problems. Work with an experienced and knowledgeable team of professional HVAC technicians to ensure that your system is properly maintained year-round. Having annual inspections of your system and occasional cleanings can ensure that it lasts longer and performs better. Springtime is the perfect time to check your heating system for possible failure. Contact Alpine Heating And Cooling today to learn more about Mount Vernon Washington heating and cooling services that get results.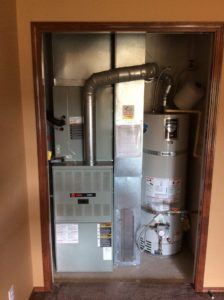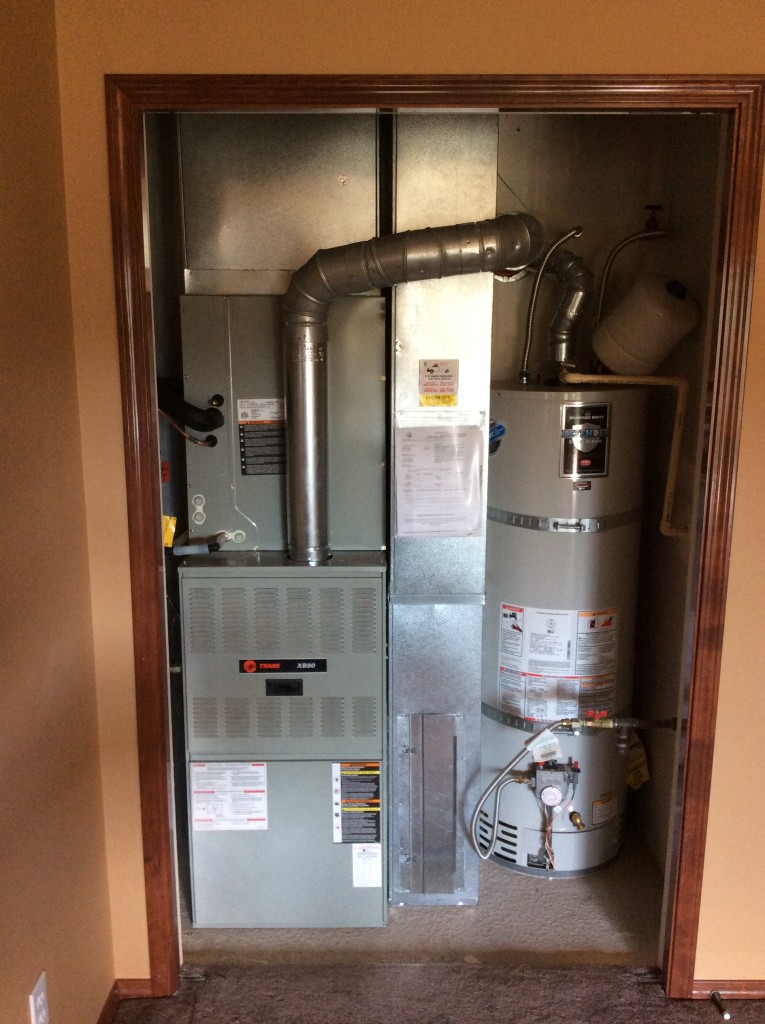 Today more than ever before it is important to take the necessary steps to make sure that your household furnace is always operating at peak levels. Here are a few useful tips on keeping your home furnace working perfectly year-round. For example, it is important to make safety a top priority when working on a furnace. Turn off the power to the unit at the main electrical panel before beginning any type of inspection if you plan to do this kind of maintenance on your own.
Furnace Fan Motor Working Harder Than Necessary
In addition, it is a good idea to get into the habit of replacing the batteries in carbon monoxide detectors and smoke detectors at regular intervals. Also make certain that clean air filters are routinely installed in the system. In fact, changing filters twice annually or even more often for those who live in environments that are dusty is a good policy. A dirty air filter will typically result in a furnace fan motor working harder than is necessary.
Duct Cleaning Company
Another way to keep a furnace working at its best at all times is to plan to have a professional ventilation cleaning company service ductwork at least every two years. Homes that have been recently remodeled are particularly susceptible to dust and debris accumulating in ductwork. A duct cleaning company should be called upon anytime renovation or remodeling work has been performed. Ventilation cleaning also helps to reduce the chances of mold growth in ducting. Preventing mold growth is especially important in homes where there are elderly or those who have allergy related problems. Another great way to keep an HVAC system operating at its best is to frequently check all vents and registers for any possible obstructions.
Normal Airflow And System Operation
Anytime a register or vent is blocked, air movement is hindered thereby causing a disruption in normal airflow and system operation. Finally, keeping a furnace running in a healthy way requires an occasional deep cleaning. This can be done by taking off the furnace access panels and using a vacuum to remove debris and dust that may have accumulated or settled over time inside the unit. Contact Alpine Heating and Cooling today to learn more about Burlington Washington HVAC services that are designed to keep your system running perfectly year after year.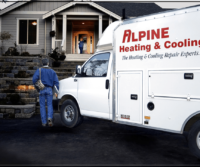 Allergens typically cause serious health problems for millions of people each year and frequently result in seasonal allergy conditions. For example, airborne particles such as dust mites and pet dander as well as mold and other particulates can make it difficult to breathe and may result in sneezing and coughing as well as a runny nose and red eyes. The good news is that there are ways to address the issue of allergens in a residential HVAC system.
Using The Right Type of HVAC System Filter
Here are a few ways to properly care for an HVAC system in order to remove allergens and keep air clean and healthy. For example, using the right type of HVAC system filter can make a big difference. In fact, the right type of furnace or AC filter is one of the first lines of defense against poor air quality in most residential homes. When selecting a filter choose one that has at least a MERV 8 rating. This type of filter will in essence be more effective at trapping microscopic particles.
Mt. Vernon Washington HVAC Services
When choosing the right type of filter is combined with the frequent replacement of filters, the end result is cleaner air and better health. Equally important is to remove any debris near the outdoor portion of your HVAC unit. A typical AC system draws air from the outside the home. This air is eventually circulated throughout the home's interior. As such it is important to keep this area outside clean and free of debris. Regularly inspecting an outdoor unit for surrounding debris can greatly improve efficiency and even lower energy costs. Finally, keeping air-conditioning registers clean is another great way to reduce allergens in your home.
Particulates That Circulate Throughout Your Living Environment
When dusting your home it is important to consider first dusting the returns and registers of your HVAC system. Follow this by dusting the rest of the home as a way to reduce the amount of airborne particulates that circulate throughout the living environment. One of the best ways to dust a home is to make use of the damp rag. This helps to reduce the amount of dust and even dust mites that could be sent airborne by using a dry dust cloth. Contact Alpine Heating and Cooling today for the best in Mount Vernon Washington HVAC system services and care.
Is Your Money Flying out the Window?
Most folks don't enjoy paying more than they need to, or paying for something they aren't getting. When it comes to heating (and cooling) your home, you may be doing exactly that. How can you find out? A home energy assessment can tell you where the energy you're paying for is going. Efficient energy use is smart money management
Your Personal Comfort – the True Test
A more personal test is to compare your comfort level in your home with the comfort level of your wallet or pocketbook. Are you paying more than you'd like to, but you still aren't warm in winter and cool in summer? While this sacrifice may have been necessary in the past, today's new technologies and heating/cooling systems can pay for themselves with savings in a few years, then keep on saving you money for years to come. There are even rebates and incentives to help you out.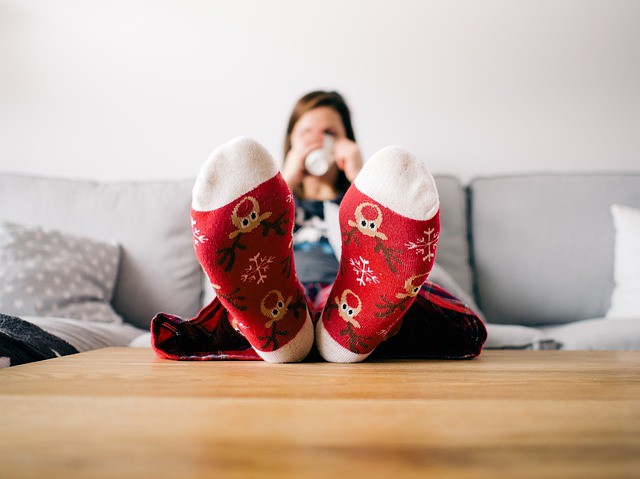 Efficient Energy Use Begins With a Tight Building Envelope
As in the video above, it's important to stop your expensive heated or cooled air from leaving for as long as possible. A tight building envelope is a must. Once you've checked your insulation and sealed up the windows it's time to address another area of loss – the equipment used to heat and cool your home.
Here is a quick overview of some of the systems and technologies Alpine Heating and Cooling installs and how they can save you money.
Heat Pumps
A heat pump is a device that transfers heat from a colder area to a hotter area("against the gradient") by using mechanical energy, as in a refrigerator. While that may not sound like it could heat your home, the fact is there is heat energy all around us waiting to be harvested. A heat pump can move this heat from the air (air source heat pump) or the ground (ground source heat pump) into your home. Think of it like a refrigerator in reverse.
Here is a terrific, short video of an air-source heat pump showing operation in both summer (air conditioning) and winter (heating) modes.

Natural Gas Furnace
A natural gas furnace is a popular and smart choice for home heating in the Skagit Valley. Natural gas is available to most homes, is clean burning, and modern gas furnaces can achieve as high as 98.5 efficiency ratings while lasting for 15-30 years with regular maintenance.¹
Also according to energy.gov, between 2007 and 2012 the average U.S. household spent $700 annually to heat with natural gas versus $1700 per year to heat with oil. A new, high-efficiency gas furnace can save you money, especially if you are moving from an older, lower-efficiency oil furnace.
Ductless Mini Split
A Ductless Mini Split heat pump system can decrease your energy bill in several ways.
Ducting can lose 10-40% of the heat or cool they carry before it reaches you, even more if there are serious breaks or leaks, which often go unnoticed in attics and crawlspaces. Ditch the ducts, ditch the loss.
Mini splits can be used "zonally" to heat and cool individual rooms or floors. You don't need to heat or cool your entire house to the same degree if you aren't using most of it.
The modern heating and cooling technologies used in ductless mini splits are more efficient than their older counterparts.
Programmable Thermostats
Any on-demand heating system including furnaces, heat pumps, and mini-splits can benefit from the proper use of a programmable thermostat. A programmable thermostat can help save you money when you're away or asleep so that there's more left over to keep you warm or cool when you're home and awake.
By using "setbacks" (cooler settings in the winter and warmer settings in the summer) for times when you don't need the full effect of heat or air conditioning, you can see a reduction in your utility bill with no change in your comfort level. Your programmable thermostat can turn your heat down when you leave for work or go to sleep and turn it back up just before you wake or return home in the evening, all automatically.
You won't have to remember to turn the thermostat down when you leave the house or wait for the house to warm up when you arrive home in the evening.
Energy Star Rebates and Incentives
Be sure to check out our rebates and incentives page to find out how much money you can receive toward installing new, highly-efficient, quiet, and dependable heating and cooling equipment. We've put together a list that includes state, federal, local, and utility-based incentives.
Ask Us How You Can Save
Give us a call with your questions. We'd be happy to answer them over the phone if we can, or come out and have a look. Alpine has installed new, more efficient heating and cooling systems for thousands of satisfied customers in the Skagit Valley, from Sedro-Wooley to Burlington to Anacortes and beyond.
Alpine Heating And Cooling Inc.
1957 Park Lane
Burlington Wa 98233
Phone (360) 755-5146 and (360) 293-6210
Email Gary@alpineheat.com
¹ energy.gov: energy saver 101 infographic