Choose

Energy Star for Incredible Incentives and Rebates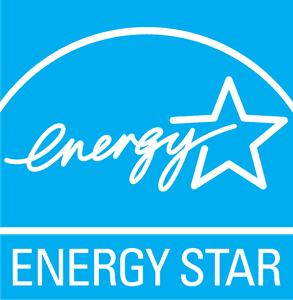 Today more than ever before it is important to consider all options when it comes to saving energy and saving money. The term Energy Star is an important aspect of selecting the right type of appliances for your home or business. When you purchase appliances or equipment that boast the Energy Star label or logo, you can be sure that you are buying an energy efficient product that will ultimately save you money and also help to save the planet. As an added bonus, with Energy Star appliances, anytime there is an increase in the cost of energy, the value of your appliances automatically increases in terms of the ability to save you money.
Replacement Will Be Less Frequent
Energy Star approved appliances are considered to be higher quality in terms of how they are designed, manufactured and built. In other words, this type of appliance will provide years of trouble-free service while operating in a quieter and more efficient way. They can be expected to last longer meaning that replacement will be less frequent. Everything else aside, saving money each and every month on energy bills is perhaps one of the most enticing reasons to choose this type of appliance. In addition, the idea of incentives and rebates is hard to resist.
High-Efficiency
For example, the incentives and rebates offered by Cascade Natural Gas right here in Washington State have real value in terms of saving consumers money. Typical incentives include hundreds of dollars offered to those who choose to install high-efficiency natural gas furnaces or high-efficiency tankless water heaters. In some cases, these incentives can be over $800 or more. Even increasing attic insulation can make one eligible for incentives and rebates. Energy Star appliances are a big hit because of their amazingly high rates of efficiency meaning that they will almost always entitle a homeowner to some type of incentive or rebate.
The Next Time You Are In The Market For A New Appliance
In addition to installing Energy Star appliances there are many other ways that homeowners can save money around the home. This can include everything from simply installing faucet aerators and showerheads that are specifically designed to save water. This not only lowers water usage but it also reduces costs associated with heating water. Keep these simple ideas in mind the next time you are in the market for a new appliance. From boilers to fireplaces and geothermal heat pumps as well as ductless heat pumps and many other types of common household appliances, qualifying for Energy Star incentives and rebates is easy. Contact Alpine Heating & Cooling today to learn more about Energy Star incentives and rebates in Mount Vernon Washington and the surrounding communities.
Write

a Comment
Fields with * are required