New Clear lake Heat Pump.

I live in Sedro Woolley and of coarse I get to travel all over Skagit County, Clear Lake seems like the secret cut off road from Sedro Woolley to Mount Vernon for local travelers. Honestly I wouldn't mind living in Clear Lake because its like the center of everything. And so is this Clear Lake Heat Pump project.
Heat Pump VS Lp

Currently propane (LP) is like the most expensive way to heat your home, out side of the fact that its a nice hot heat I cant think of any reason why you would choose a LP furnace over a heat pump. In this case my customer is already educated on Heat Pumps, its just a matter of what system he wanted and how much he wanted to spend on his Clear Lake Heat Pump project.
Sometimes It Boils Down To Experience

I can not even begin to tell you how many projects I have been awarded because of experience, and I don't mean because of me bragging to the customer on how many projects we have done. But because I can see things others can not because of my vast field experience. Most sales people in this industry are sales people that where hired away from other industries, with very little HVAC training.
Rheem Combined With American Standard

In this case my customer has a high efficient 90% Rheem furnace. Most companies would want to pull the furnace and sell matching brands. Or at the very least pull the Rheem and install a cased coil under it. But what I see is a fairly new furnace with just enough space to slide in a uncased coil into the existing base can under it. In fact we had 1/2" to spare when we where all said and done.
Conclusion
When you start getting salespeople coming out to give you bids, ask there background, ask how many decades they have installing these types of equipment. You might be surprised to find out that their last sale was a used Ford pickup.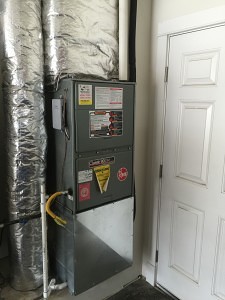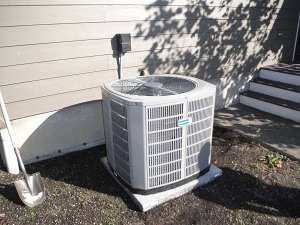 Write

a Comment
Fields with * are required