Daikin

Heat Pump With Navien
I find it rather amazing how far along the technology has gotten with these ductless mini-split units, from the DC motor inverter to the intelligent eye (infrared sensor) ... truly amazing.
Here you see the outdoor section of the Daikin heat pump system that we installed in to a existing log home that is in a middle of a remodel. My customer really only wanted to deal with 3 sections of the home, a ductless mini-split system works perfect for this.
For each Zone we used a Daikin indoor unit with inverter technology. An added feature is the infrared sensor that lets the unit know when people are not present within the room being served, automatically switching to the high efficient mode.
Navien Tankless Water Heater
The Navien NR-210a tankless water heater fit perfect in to this log home application. We utilized an outdoor closet so no room was taken up in the home. Running both the vent and combustion air up through the existing roof. A few modifications to the existing gas line and we are ready for hot water. And because of the circulation pump option on the Navien my customer will have virtually instant hot water at the furthest point of the home.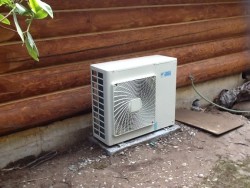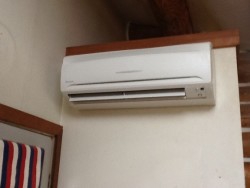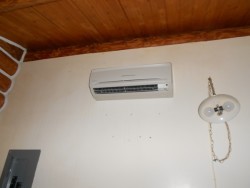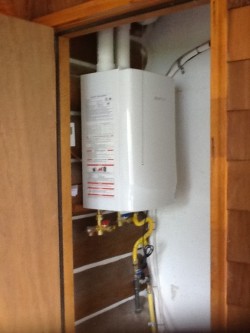 Write

a Comment
Fields with * are required