Ductless

Mini Split Heat Pumps
What Is a Ductless Mini Split Heat Pump?
A ductless mini split heat pump (or ductless mini split) is an air-source heat pump system that eliminates the losses (often 30%!) associated with ducted heating and cooling systems. Ductless mini splits are efficient, quiet, and quick to install. They often are eligible for rebates from your utility, too.
A wall mounted ductless mini split like the Daikin is perfect for zoning (heating or cooling specific areas of your home), easy to install, and easy to operate. Alpine Heating And Cooling can usually have a ductless mini split installed and running within a day.
Why Not Go With a Ductless Mini split?
Some homes require too many indoor units to make a mini split system cost-effective. You might not like the refrigeration, electrical and drain lines running along the outside of your home. Typically with a single head system you would place it in your living room, so if you wanted your bedrooms comfortable (with out adding more units) you would need to leave the doors open between rooms. The indoor part of the mini split can appear bulky in some small spaces. Some people prefer something more hidden.
It's Free to Find Out More
A great way to find out if a ductless mini split heat pump system is right for your home is to give us a call. We can schedule someone to come out and give you a professional assessment of what will work in your home. We will look at the size of the home, the areas you want to heat and cool, the electrical panel, type of construction, and what kind of system you currently have. The last thing you want is something you don't want!
If you'd like to read more about ductless mini splits, check out Energy.Gov's web page about them.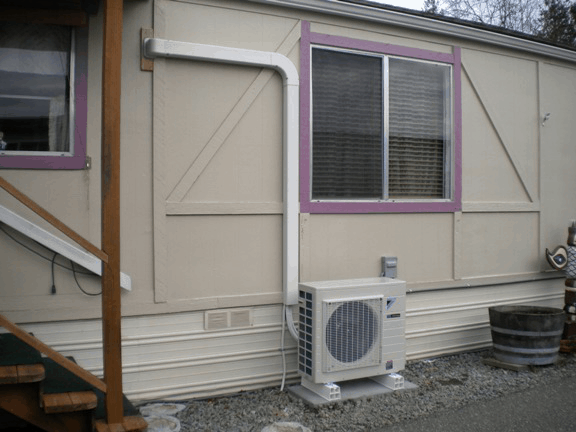 We proudly service, but not limited to:
Don't see your area on the map but have some heating and cooling needs? Please give us a call, we may have extended our service area or perhaps we can refer someone.