Efficient

Energy Use – Avoiding the Pain of Comfort
Is Your Money Flying out the Window?
Most folks don't enjoy paying more than they need to, or paying for something they aren't getting. When it comes to heating (and cooling) your home, you may be doing exactly that. How can you find out? A home energy assessment can tell you where the energy you're paying for is going. Efficient energy use is smart money management
Your Personal Comfort – the True Test
A more personal test is to compare your comfort level in your home with the comfort level of your wallet or pocketbook. Are you paying more than you'd like to, but you still aren't warm in winter and cool in summer? While this sacrifice may have been necessary in the past, today's new technologies and heating/cooling systems can pay for themselves with savings in a few years, then keep on saving you money for years to come. There are even rebates and incentives to help you out.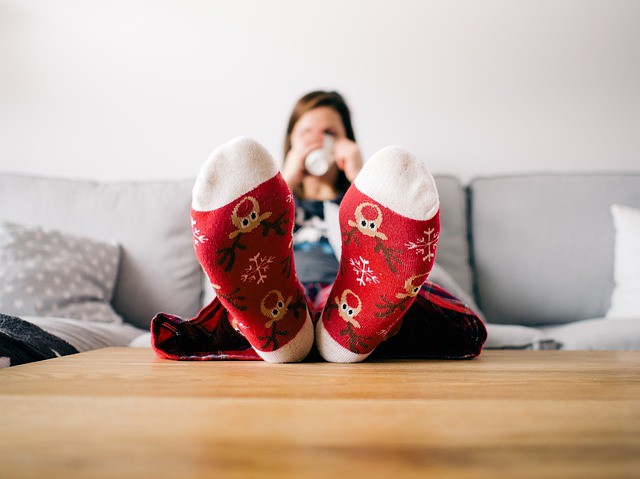 Efficient Energy Use Begins With a Tight Building Envelope
As in the video above, it's important to stop your expensive heated or cooled air from leaving for as long as possible. A tight building envelope is a must. Once you've checked your insulation and sealed up the windows it's time to address another area of loss – the equipment used to heat and cool your home.
Here is a quick overview of some of the systems and technologies Alpine Heating and Cooling installs and how they can save you money.
Heat Pumps
A heat pump is a device that transfers heat from a colder area to a hotter area("against the gradient") by using mechanical energy, as in a refrigerator. While that may not sound like it could heat your home, the fact is there is heat energy all around us waiting to be harvested. A heat pump can move this heat from the air (air source heat pump) or the ground (ground source heat pump) into your home. Think of it like a refrigerator in reverse.
Here is a terrific, short video of an air-source heat pump showing operation in both summer (air conditioning) and winter (heating) modes.

Natural Gas Furnace
A natural gas furnace is a popular and smart choice for home heating in the Skagit Valley. Natural gas is available to most homes, is clean burning, and modern gas furnaces can achieve as high as 98.5 efficiency ratings while lasting for 15-30 years with regular maintenance.¹
Also according to energy.gov, between 2007 and 2012 the average U.S. household spent $700 annually to heat with natural gas versus $1700 per year to heat with oil. A new, high-efficiency gas furnace can save you money, especially if you are moving from an older, lower-efficiency oil furnace.
Ductless Mini Split
A Ductless Mini Split heat pump system can decrease your energy bill in several ways.
Ducting can lose 10-40% of the heat or cool they carry before it reaches you, even more if there are serious breaks or leaks, which often go unnoticed in attics and crawlspaces. Ditch the ducts, ditch the loss.
Mini splits can be used "zonally" to heat and cool individual rooms or floors. You don't need to heat or cool your entire house to the same degree if you aren't using most of it.
The modern heating and cooling technologies used in ductless mini splits are more efficient than their older counterparts.
Programmable Thermostats
Any on-demand heating system including furnaces, heat pumps, and mini-splits can benefit from the proper use of a programmable thermostat. A programmable thermostat can help save you money when you're away or asleep so that there's more left over to keep you warm or cool when you're home and awake.
By using "setbacks" (cooler settings in the winter and warmer settings in the summer) for times when you don't need the full effect of heat or air conditioning, you can see a reduction in your utility bill with no change in your comfort level. Your programmable thermostat can turn your heat down when you leave for work or go to sleep and turn it back up just before you wake or return home in the evening, all automatically.
You won't have to remember to turn the thermostat down when you leave the house or wait for the house to warm up when you arrive home in the evening.
Energy Star Rebates and Incentives
Be sure to check out our rebates and incentives page to find out how much money you can receive toward installing new, highly-efficient, quiet, and dependable heating and cooling equipment. We've put together a list that includes state, federal, local, and utility-based incentives.
Ask Us How You Can Save
Give us a call with your questions. We'd be happy to answer them over the phone if we can, or come out and have a look. Alpine has installed new, more efficient heating and cooling systems for thousands of satisfied customers in the Skagit Valley, from Sedro-Wooley to Burlington to Anacortes and beyond.
Alpine Heating And Cooling Inc.
1957 Park Lane
Burlington Wa 98233
Phone (360) 755-5146 and (360) 293-6210
Email Gary@alpineheat.com
¹ energy.gov: energy saver 101 infographic
Write

a Comment
Fields with * are required