Explore

Your Options With A Ductless Mini Split Heat Pump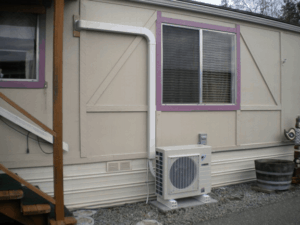 Modern innovations in HVAC systems have allowed more options for homeowners and businesses today than even just a few short years ago. A ductless mini split heat pump is a unique type of heating system that effectively eliminates energy inefficiencies that are often seen in ducted heating and cooling systems. In fact, a typical ductless mini split can reduce energy inefficiencies by up to 30% or more. These systems are typically easy to install, quiet and efficient and may even be eligible for a variety of energy rebates.
Type Of Installation
One of the best advantages of using this type of heat pump system is that they are ideal for the zone heating or cooling of specific areas of an interior space. In most cases, this type of system can be installed and be up and running within a matter of hours. A ductless mini split heat pump is easy to operate, easy to maintain and will typically last for many years once installed. It is important to note that not all homes are suited for this type of installation. For example, some homes would require too many separate many split systems to be considered cost-effective.
Mini Split System
While there are a variety situations where this kind of heating or cooling system would be ideal there are other cases where a more robust and comprehensive system would be more appropriate. That is why it is important to talk with your heating and cooling professional to find out which system will work best for your particular needs. Keep in mind that the portion of a mini split system that is installed indoors can at times be bulky and easily visible. Those who prefer a more hidden type of system may wish to consider other options.
Heating And Cooling
All said a ductless mini split is an excellent option when used in the right type of application. Having a professional assessment of your home or business is usually the perfect place to begin when determining whether or not this type of heating and cooling option is the most appropriate. Many factors are taken into account such as the size of the interior space and the area that requires heating and cooling. The electrical panel and the type of construction as well as the existing system in use are all taken into account when determining if a mini split system is best. Contact Alpine Heating & Cooling today for Mount Vernon HVAC system service and sales.
Write

a Comment
Fields with * are required