Heating System Maintenance in Anacortes, WA
Alpine Heating and Cooling has been delivering outstanding heating system maintenance to homeowners and businesses in Anacortes, WA and neighboring communities since 2003. We are expertly trained, licensed, experienced, and insured HVAC contractors. Alpine has the qualifications needed to repair, install, and maintain your heating and air conditioning equipment. Whether you need heating system repair at your home or your business, we provide the best service possible at a competitive rate.
All Your Heating and Cooling Needs - One Company
Our residential heating and cooling services cover every need. Alpine's professional, qualified technicians have the expertise required to repair all types of residential equipment. New installs, repairs, and  replacements of furnaces, heat pumps, boiler systems, water heaters, and air conditioning systems are what we do all day, every day.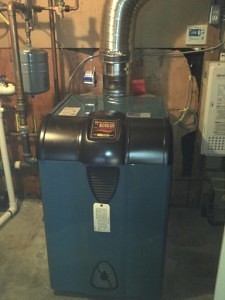 One Contractor - Zero Hassle
We have a full Washington state general contractor's license, so we can provide concept-to-completion service for residential and commercial properties. We will help you select the right system for your home and business, then install and maintain that equipment for maximum performance and value.
Alpine Cares Because We're Just Like You
When choosing a residential or commercial heating contractor, experience matters. You've worked hard to build your home or business, just as we have worked hard to build ours. Trust our track record of professionalism and outstanding service to the people of Skagit county. Our current customers love us, and we can't wait to show you why. Please contact our office at (360) 755-5146 or (360) 293-6210 for service.