Cutting In The Honeywell 4 Filter
Sometimes I really feel the need to pat myself on the back for doing this blog, meaning I have no real writing talent, I struggle to get my words out to my fingers. But I do feel a sense of accomplishment when I post my tidbits of information and a customer mentions my blog, so here we go.
Best Bang For The Buck
I truly feel a Honeywell 4" pleated filter bank is the the best bang for you buck in filtration. Lets face it...we all hate changing filters and this filter setup allows you to go 6 months to a full year without changing filters and have a quality filtering system that is easy to change.
Fitting In The Honeywell Filter
To the side you see the Honeywell Filter Bank with the 4" pleated filter next to it. You can see where I took 2 pieces of ducting that I made, both with 1" flange folded inward creating a 6.5" gap in the ducting. The Honeywell filter bank will slide into this space and get screwed internally into the 1" flange. The filter bank MUST be at least 7" above the furnace for clearance on venting.
As you can see in the picture of the filter bank installed. It slides into the gap, screwed and then sealed. Quick and easy if done at the same time of the furnace installation.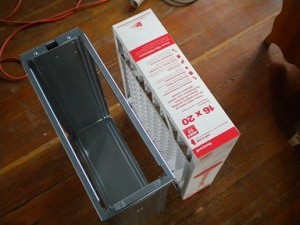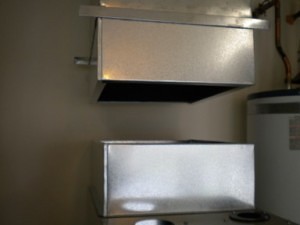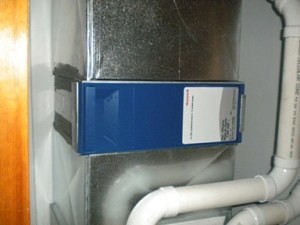 Write

a Comment
Fields with * are required