HVAC

Installation Tips That Will Save You Money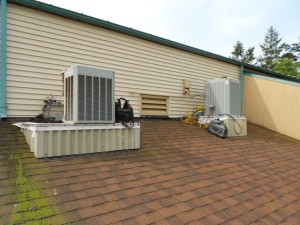 While today's modern HVAC systems are incredibly advanced and reliable, they do on occasion require replacement. That said here are a few simple and easy to understand tips that can ultimately help residential homeowners save money over the short and long-term. For example, when installing an HVAC system in your home always choose to work with a reputable contractor. Take the time to explore your options when it comes to local contractors who will stand by their work. This is one of the best ways to make sure that your HVAC installation goes as expected.
Installing a Used HVAC Unit
In addition, always avoid the urge to install a used unit. Opting for a new energy efficient system is the best way to get maximum return on your investment on this type of equipment. Installing a used HVAC unit is a sure way to create more problems and more expenses later on down the road. In addition, when having an HVAC unit installed make absolutely sure that the right size unit is installed for the actual square footage of your dwelling. Anytime you are unsure it is best to go with a unit that is slightly larger than to go with one that is too small. An undersized unit will ultimately result in problems.
Adequate Insulation So That Energy Is Not Wasted
Equally important is to make sure that the proper amount of insulation currently exists within your home. A reputable and trusted contractor will install the right sized HVAC system for your structure while also making sure that there is adequate insulation in the home so that energy is not wasted. Insulation is important because it assists an HVAC unit in achieving the desired temperature without using an excessive amount of energy. This will translate into lower utility bills and a more efficient system overall.
Renovating or Remodeling A Home
Finally, one great tip is to install an HVAC cage when possible. This protects the unit from theft and is a good insurance policy for just a few hundred dollars. Keep in mind that the cost of an HVAC system is one of the biggest expenses when renovating or remodeling a home. That is why it is so important to make smart and wise decisions when it comes to the installation of this important household appliance. When the work is done right and the best unit is selected you can enjoy years of worry free operation. Contact Alpine Heating & Cooling today to learn more about HVAC installation in Burlington Washington that is proven and reliable.
Write

a Comment
Fields with * are required