Let

Routine Furnace Maintenance Save You Money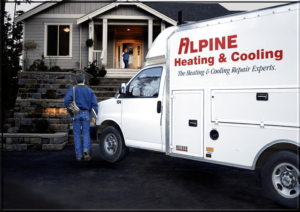 Maintaining a heating and cooling system in a proactive way rather than repairing a system when it breaks will ultimately improve efficiency, prevent delays in future repairs and save you money. Most importantly, proactive routine maintenance on an HVAC system will keep your family safe year round. Just as it is important to keep a car's engine properly maintained to avoid having an engine seize, an HVAC system requires the same care and consideration.
Avoid The Busy Winter Months
Considering the fact that winter is one of the busiest times of the year for professional heating and cooling experts, it is always recommended to have this type of maintenance performed in the summer or at times when contractors in the professional heating and cooling business have more time to address your concerns. Simply avoiding the busy winter months to have your heating system or furnace inspected makes smart sense. Best of all, planning your heating system annual maintenance at the right time can ensure a quick appointment and more timely service.
Peak Performance and Optimal Operation
While a heating system may seem dull and uninteresting on the surface, there is typically a lot going on internally in one of today's modern HVAC units. These systems are carefully engineered and require numerous adjustments to ensure peak performance and optimal operation at all times. Most notably is the fact that when a system is properly adjusted it will operate more efficiently and save money on utility expenses. Everything from filters to safety equipment and feedback systems must be thoroughly inspected, checked and adjusted as necessary to ensure that everything is operating within specifications as outlined by the manufacturer.
Save Money By Having Routine Maintenance Performed
All said, a properly serviced furnace or HVAC system will ensure years of trouble-free operation for the entire lifetime of the equipment. As an added benefit, routine maintenance will simply extend the useful life of a furnace or HVAC unit. This is another way that you save money by having routine maintenance performed in order to stay proactive. Experts in the industry recommend annual inspections of a furnace by a licensed HVAC service professional as a way to avoid problems and costly repairs. Contact Alpine Heating & Cooling for the best in HVAC system repair and maintenance in Bellingham and the surrounding communities.
Write

a Comment
Fields with * are required