Munchkin

Boiler Replacement
Costly Munchkin Boiler.

Almost every Munchkin boiler we come across has a history of problems. This particular Munchkin just started to have issues ... my customer elected not to go down the costly repair route that these boilers are famous for.
The Flash Boiler

The idea behind this Munchkin Boiler is to flash heat the water, by doing so you have a very small compact unit. BUT in my opinion its this compact design that can led to serious issues, like clogging of the burn chamber and or the heat exchanger itself. This type of clogging can lead to serious costly failures.
Munchkin To Burnham

The new Burnham ECS boiler is a cast iron boiler with an optional outdoor reset, perfect for this application. The Burnham boiler efficiency is a little less than the Munchkin Boiler but I feel it is a more reliable, and will last a lot longer with fewer repair bills.
Conclusion
Flash boilers have very small ports on both the inside and the outside of the exchanger, without proper maintenance they will clog and cause costly repairs.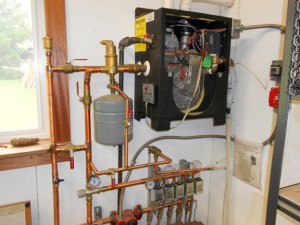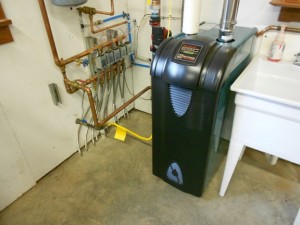 Write

a Comment
Fields with * are required