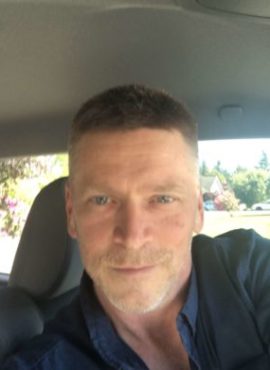 Why did I get into the HVAC business?
The Early Years
I do not know if I had a choice, I had been working for my dad off and on since I was 16, just like he did when he was young man. A lot of my basic skills come from my father, fortunately not his business skills. Even though there are a lot of people out there that need heat and you try to help as many as you possible can, you still need to pay the bills. My father could not say no, this of course hurt the family and his business dearly.
Moving On.
When I was 20 my dad finally had to fold up the business and took a job up in Alaska for the following summer, I ended up working for a heating company out of Sedro Woolley, doing mainly residential projects, but not for long. I moved on and ended up at a company out of Mount Vernon WA, installing systems in residential spec/custom homes, then Safeway stores, Burger Kings, and Cinema 8's, then finally I got into project management. (my private photo album)
Time to take the leap!
After many years I decided it was time to get into business for myself. In 1992 myself and a co-worker started Handy's Heating, Inc. We were both very ambitious, talented and extremely hard working. We grew the company from 2 people working out of a garage to 34 employees and ended up on the west side of Mount Vernon. By the end of 2002 I was designing and estimating commercial projects, drafting in AutoCad, and had written our company's network operations program. Even though I had a very comfortable position and owned a substantial portion of the company, I felt a need for change.
In 2003 I decided to start a second company, Alpine Heating And Cooling. This company was to be more service based and concentrate more on providing solid repair service for residential and commercial customers.
How is Alpine different than other HVAC businesses?
Alpine Heating And Cooling was started as a service company, not an installation company. This is just the opposite of most HVAC companies. This gives Alpine a very strong technical advantage. Most HVAC companies start as installation companies, then develop the service side (if they develop it) because of the need to repair their installations. Installs are not as technically demanding as troubleshooting and repair work. Many installation companies rely on service companies to service their customers. Not Alpine, we are 100% self-sufficient. We service what we sell.
What do I like most about my community?
I don't think we always realize what we have in Skagit County. Go east and you're in the mountains, go west and you're at the ocean. The land here is incredible, the people are unique, and there are times when I wish we could just slow down the growth a little and enjoy what we have. Skagit County is incredible.
Gary Kirkendall
Owner, Alpine Heating and Cooling