Sedro

Woolley Furnace Replacement
Sedro Woolley Furnace Replacement.

Here we are again, decision time for another one of our customers.… do we put money into our older gas furnace or replace it. I try to be as honest as I can with people when making this decision. I look at age of the furnace versus the cost of the repairs and then the cost of the future repairs based on my experience. And in this case it was time for this Sedro Woolley furnace replacement.
Where did the quality go

I certainly see a lot of the York Diamond 80% in Skagit County, in fact I use to be a York dealer back when this furnace was actually installed. At that time York made a very good furnace. I personally have sold, serviced and installed 100's of them, but today, based on actual field experience and experience with many other different brands I would say York and or Coleman all made by Johnson Controls have taken a big hit in the quality of their product.
The American Standard 80%

The new American Standard 80% gas furnace did require a little bit of modifications to the return ducting, as well as eliminating the angled base-can that the customer kept stubbing their toes on. We also added a Custom 4″ filter bank to the system, we just had to make a custom door for access because of the venting. Overall this Sedro Woolley Furnace Replacement project went fairly smooth.
Conclusion
Like I have stated on many occasions in Alpines blog before, American Standard is my choice of equipment to install, this is based on the fact I have sold, serviced and installed many other brands. I only like to install equipment that gives me the least call backs … American Standard is that equipment.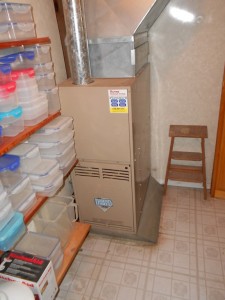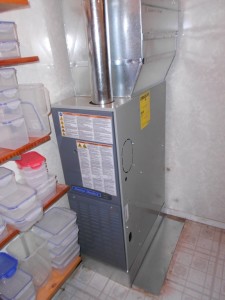 Write

a Comment
Fields with * are required