We Have Furnace Parts and More in Stock and Ready for YOU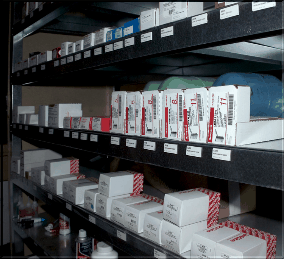 Alpine Heating and Cooling stocks most furnace parts and HVAC parts in our Burlington, Washinton (Skagit County) warehouse. We have parts for heat pumps, water heaters, tankless systems, and boilers, too. Having a large supply of parts helps our technicians help you, but also means that we can provide specialty parts to do-it-yourselfers, usually without a wait.
We have many customers who like to fix their own equipment. Why not? It saves money! It can be satisfying to repair a problem you thought you had to hire a professional for. If you're a do-it-yourselfer, bring your parts in. If we don't have your furnace parts in stock, it's likely we can get them within a few days.