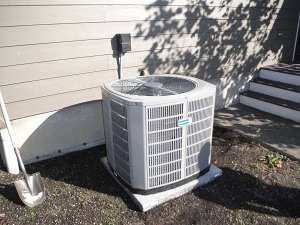 Staying warm in the winter helps us to feel cozy and comfortable. Here are a few simple and useful ways of staying warm even when the mercury dips below freezing. For example, making use of space heaters in the rooms that are most frequently used is a great way to take the load off of a main heating system or furnace. In many instances an inexpensive space heater can actually be more efficient that a typical central home heating system. This is particularly true when heating a very small space.
Putting Your Home Heating System on Autopilot
In addition, enough cannot be said about the advantages of using a programmable thermostat in your home. This is a completely automatic way of putting the entire house heating system on autopilot all day long. It will reduce the temperature inside during the evening hours while you sleep, and will take the pressure off in terms of you always having to adjust the temperature manually. Best of all, it serves to substantially decrease energy consumption by in many cases up to 25%. It is also recommended by experts to keep temperatures as steady as possible throughout the day.
Reduce the Workload
Wide swings in temperate can result in a system working much harder to maintain optimal temperatures all day long. The idea here is reduce the workload on the system as much as possible. This not only, as mentioned, reduces energy usage but it also helps to extend the life of the equipment. This means you heating system will last longer and that repairs will be less likely. Speaking of repairs, always have your system routinely inspected at the very minimum once every two years, where annual inspections are even better.
Dissipate Through the Ceiling and Walls
Equally important is to get into the habit of reversing ceiling fans in the winter. When you do this you are in effect allowing the fan blades to draw down heat that is hanging out up around the ceiling. As everyone knows, heat rises and this is just a very inexpensive way of recycling this heat to your benefit. It makes sense to access this unused heat, as it will likely dissipate through the ceiling and walls otherwise. Finally, if you have a wood fireplace and can source very inexpensive or even free wood, this is a sure way to reduce the amount of energy consumed in your home during the winter months. Contact Alpine Heating & Cooling today for the best in Mt. Vernon WA heater maintenance and repair service.
A dependable and reliable furnace is an important part of any typical residential home today. That is why it is so crucial to pay particular attention to the proper care and maintenance of this essential home appliance for maximum furnace efficiency. For example, one little-known trick is to consider rearranging the rooms in your home as a way to improve airflow. By moving furniture you may be able to lower utility expenses. Simply moving furniture away from a window or wall where it is drafty or cool reduces heating requirements.
Door Socks
Best of all, if you have a favorite spot for your beloved couch or chair you can easily move them back in the spring. Equally of concern are drafty doorways. Doors that have gaps can actually allow heat to escape around the frame through those gaps. One of the best ways to deal with drafty doorways is to cover gaps with something known as door socks. These are readily available in most big-box stores or hardware stores in your local area. Door socks can even be made out of old unused personal socks that would otherwise be discarded.
Create a Seal
It is also worth considering proper insulation for windows throughout your home. Because you spend a lot of money heating the interior of your house you want to make sure that heat does not escape through windows that are old or improperly fitted. One quick fix in this regard is to consider using plastic film and placing it over windows with tape to create a seal. This will greatly reduce heat loss especially in drafty older windows. While this kind of plastic may not be the most attractive it can easily be removed in the spring.
A Great Way of Saving Energy
Finally, the simple idea of just lowering your thermostat can greatly reduce energy usage and improve furnace-heating performance. Consider lowering the thermostat and wearing a sweater indoors. Extra blankets at night will keep everyone warm while you effectively lower your energy bill. As an added note, closing vents in unused rooms is also a great way of saving energy and improving furnace efficiency. Along with closing vents it is recommended to close the doors in any spare rooms that are not in use. Contact Alpine Heating & Cooling today for the best in Mount Vernon Washington furnace repair, maintenance and installation today.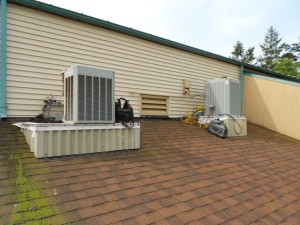 While today's modern HVAC systems are incredibly advanced and reliable, they do on occasion require replacement. That said here are a few simple and easy to understand tips that can ultimately help residential homeowners save money over the short and long-term. For example, when installing an HVAC system in your home always choose to work with a reputable contractor. Take the time to explore your options when it comes to local contractors who will stand by their work. This is one of the best ways to make sure that your HVAC installation goes as expected.
Installing a Used HVAC Unit
In addition, always avoid the urge to install a used unit. Opting for a new energy efficient system is the best way to get maximum return on your investment on this type of equipment. Installing a used HVAC unit is a sure way to create more problems and more expenses later on down the road. In addition, when having an HVAC unit installed make absolutely sure that the right size unit is installed for the actual square footage of your dwelling. Anytime you are unsure it is best to go with a unit that is slightly larger than to go with one that is too small. An undersized unit will ultimately result in problems.
Adequate Insulation So That Energy Is Not Wasted
Equally important is to make sure that the proper amount of insulation currently exists within your home. A reputable and trusted contractor will install the right sized HVAC system for your structure while also making sure that there is adequate insulation in the home so that energy is not wasted. Insulation is important because it assists an HVAC unit in achieving the desired temperature without using an excessive amount of energy. This will translate into lower utility bills and a more efficient system overall.
Renovating or Remodeling A Home
Finally, one great tip is to install an HVAC cage when possible. This protects the unit from theft and is a good insurance policy for just a few hundred dollars. Keep in mind that the cost of an HVAC system is one of the biggest expenses when renovating or remodeling a home. That is why it is so important to make smart and wise decisions when it comes to the installation of this important household appliance. When the work is done right and the best unit is selected you can enjoy years of worry free operation. Contact Alpine Heating & Cooling today to learn more about HVAC installation in Burlington Washington that is proven and reliable.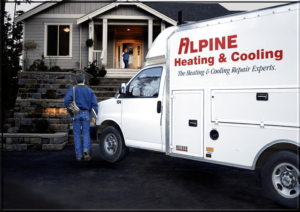 Maintaining a heating and cooling system in a proactive way rather than repairing a system when it breaks will ultimately improve efficiency, prevent delays in future repairs and save you money. Most importantly, proactive routine maintenance on an HVAC system will keep your family safe year round. Just as it is important to keep a car's engine properly maintained to avoid having an engine seize, an HVAC system requires the same care and consideration.
Avoid The Busy Winter Months
Considering the fact that winter is one of the busiest times of the year for professional heating and cooling experts, it is always recommended to have this type of maintenance performed in the summer or at times when contractors in the professional heating and cooling business have more time to address your concerns. Simply avoiding the busy winter months to have your heating system or furnace inspected makes smart sense. Best of all, planning your heating system annual maintenance at the right time can ensure a quick appointment and more timely service.
Peak Performance and Optimal Operation
While a heating system may seem dull and uninteresting on the surface, there is typically a lot going on internally in one of today's modern HVAC units. These systems are carefully engineered and require numerous adjustments to ensure peak performance and optimal operation at all times. Most notably is the fact that when a system is properly adjusted it will operate more efficiently and save money on utility expenses. Everything from filters to safety equipment and feedback systems must be thoroughly inspected, checked and adjusted as necessary to ensure that everything is operating within specifications as outlined by the manufacturer.
Save Money By Having Routine Maintenance Performed
All said, a properly serviced furnace or HVAC system will ensure years of trouble-free operation for the entire lifetime of the equipment. As an added benefit, routine maintenance will simply extend the useful life of a furnace or HVAC unit. This is another way that you save money by having routine maintenance performed in order to stay proactive. Experts in the industry recommend annual inspections of a furnace by a licensed HVAC service professional as a way to avoid problems and costly repairs. Contact Alpine Heating & Cooling for the best in HVAC system repair and maintenance in Bellingham and the surrounding communities.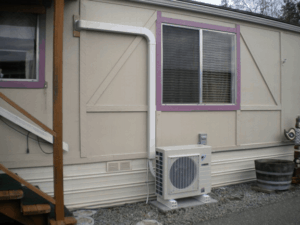 Modern innovations in HVAC systems have allowed more options for homeowners and businesses today than even just a few short years ago. A ductless mini split heat pump is a unique type of heating system that effectively eliminates energy inefficiencies that are often seen in ducted heating and cooling systems. In fact, a typical ductless mini split can reduce energy inefficiencies by up to 30% or more. These systems are typically easy to install, quiet and efficient and may even be eligible for a variety of energy rebates.
Type Of Installation
One of the best advantages of using this type of heat pump system is that they are ideal for the zone heating or cooling of specific areas of an interior space. In most cases, this type of system can be installed and be up and running within a matter of hours. A ductless mini split heat pump is easy to operate, easy to maintain and will typically last for many years once installed. It is important to note that not all homes are suited for this type of installation. For example, some homes would require too many separate many split systems to be considered cost-effective.
Mini Split System
While there are a variety situations where this kind of heating or cooling system would be ideal there are other cases where a more robust and comprehensive system would be more appropriate. That is why it is important to talk with your heating and cooling professional to find out which system will work best for your particular needs. Keep in mind that the portion of a mini split system that is installed indoors can at times be bulky and easily visible. Those who prefer a more hidden type of system may wish to consider other options.
Heating And Cooling
All said a ductless mini split is an excellent option when used in the right type of application. Having a professional assessment of your home or business is usually the perfect place to begin when determining whether or not this type of heating and cooling option is the most appropriate. Many factors are taken into account such as the size of the interior space and the area that requires heating and cooling. The electrical panel and the type of construction as well as the existing system in use are all taken into account when determining if a mini split system is best. Contact Alpine Heating & Cooling today for Mount Vernon HVAC system service and sales.
Natural ventilation plays an important role in helping to keep your home fresh, healthy and clean. Simply stated, natural ventilation is created when fresh outdoor air is allowed to enter living spaces and flow freely. Natural ventilation does not require an air-conditioning unit or fans. Sometimes referred to as passive cooling, this kind of ventilation is completely free and highly effective in keeping any home looking and smelling fresh. Here are a few easy ways to improve natural ventilation in your existing home or even if you plan on building a new home.
Improved Air Movement
For example, choosing furnishings that are made of breathable materials such as wicker or bamboo can help to encourage improved air movement throughout your home. The very nature of this type of furniture allows for good airflow thanks to minimal heat retention and an overall airy construction. While this kind of furniture is frequently used outdoors it can easily be used indoors to create a unique and inviting look while improving overall interior airflow.
Improve Indoors Air Quality
Equally important is to get into the habit of opening windows frequently especially when the weather is nice. Opening windows is a great way to save energy used by electric fans and other types of air conditioning or cooling systems in your home. Keep in mind the fresh airflow can actually substantially improve indoor air quality. Those building a new home will find that proper window orientation can easily improve cross ventilation. This can be as simple as placing windows on north or south facing sides of the home. Smart design when building a home can greatly increase good airflow in all interior spaces.
Design of the Structure
Another great way of improving airflow when considering the design of a new home is to include transitional spaces throughout the design of the structure. This can include adding atriums, courts, balconies, patios and other types of open outdoor spaces that will help to encourage outdoor living and better airflow. Keep in mind that the advantages of maximizing natural ventilation cannot be overstated. Improved indoor air quality, reduced energy usage and a better overall indoor living experience are just some of the benefits of getting it right when it comes to natural ventilation in your residential home. Contact Alpine Heating and Cooling today for the best in Burlington WA HVAC services that get results.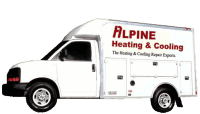 While nothing compares to having your HVAC system maintained by a professional HVAC technician, there are some things, you, the homeowner can do between check-ups to keep your system running at peak performance. Best of all, regular HVAC care and maintenance will improve efficiency and even lower energy costs. One example of a great way to keep your system running at its best is to change filters frequently. Remember that a dirty filter will restrict airflow causing a system to work harder.
Check Refrigerant Lines
A clogged filter will also have a direct impact on indoor air quality. Plan to change the filter on your HVAC system every 90 days to gain maximum benefit. At the very least it is a good idea to check filter condition on a monthly basis and change as necessary. Equally important is to check refrigerant lines that run into your home. Look for frost accumulation and any possible leaks. If a leak is detected it is important to call in a qualified Burlington WA HVAC technician as soon as possible.
Keep the Entire Interior of Your Home Clean
Cleaning a system often is also a great way to improve efficiency and to extend the life of that system. In fact, one of the best ways to keep a residential HVAC system in top condition is to simply keep the entire interior of your home clean. A clean home that is free of dust and dirt will result in a cleaner HVAC system. Clean floors and curtains often and especially vents and heat registers. The air handling unit and the outdoor compressor unit should also be the targets of regular and frequent cleaning.
Quick Fix When Dealing with Mold
Finally, mold is a serious issue and must be addressed as soon as discovered. Keep in mind that a mold problem that goes unmanaged can quickly become a major issue for homeowners. Mold spores can spread very quickly and can be transported via airflow through the HVAC system. If you suspect mold in your home have a professional diagnose the problem and take corrective action as soon as possible. A quick fix when dealing with mold is to use household bleach to stop growth until a professional is able to deal with the problem. Contact Alpine Heating & Cooling today for the best in Bellingham HVAC services.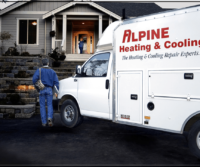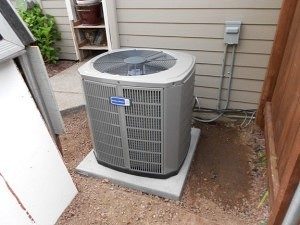 Remove Odors and Pollutants
Perhaps one of the most important concerns when it comes to indoor air and health is to ensure proper ventilation in any typical residential home. Good ventilation helps to remove odors and pollutants and prevents air from becoming too stagnant. Not only will good indoor home ventilation improve health but it also serves to protect your home interior over the short and long-term. One major issue in terms of properly ventilating a home or business is that of condensation. When moist warm air makes contact with cold surfaces inside a structure condensation can occur.
Unhealthy Living Environment
Condensation can be seen forming on ceilings, walls and glass and can also accumulate in curtains and carpeting. Perhaps most concerning of all when talking about condensation is that over time it will result in the formation of mold and mildew. This can turn a healthy home into an unhealthy living environment very quickly. Keep in mind that properly insulating a home along with good ventilation will greatly reduce the chances of developing mold and mildew. One of the most alarming aspects of mold and mildew is that it may result in black mold. This can have serious health consequences.
Fuel-Burning Appliances
Ventilation can take on many different forms including static ventilation as well as the installation of a fan or multiple fans for more active air movement. Ventilation that is static in nature simply involves adding interior grills or other types of fixed openings used to allow for constant airflow and air evacuation. For example, clothing dryers require some type of static ventilation. Talk with your HVAC professional to determine how best to take advantage of static ventilation in your home. This type of ventilation is particularly important in homes where there are fuel-burning appliances.
Wood-Burning Stoves
Installing a fan really is a great way to remove stale air and replace it with fresh air in a house. As mentioned, fan installation and air movement is particularly important in homes using fuel-burning appliances or wood-burning stoves. This is simply due to the fact that carbon monoxide exposure can become a problem. Finally, exhaust fans are frequently used to ventilate homes and especially kitchens and bathrooms. This type of fan is usually ducted to the outside of the house as a way to evacuate stale or stagnant air. To have an exhaust fan installed in your home consult with your Burlington WA HVAC expert to learn more. Content Alpine Heating and Cooling today for quality Mount Vernon WA HVAC services.