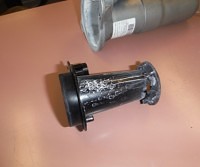 If you own a Weil Mclain Ultra Boiler, this article is for you.
We have a customer in Anacortes WA with a WEIL McLAIN Ultra Boiler 105. Their boiler is propane (LP), uses a side wall termination kit provided by WEIL MCLAIN and is on the coast pulling in salt air for combustion. This particular boiler has given us trouble for many years. Usually boiling down to a bad air fuel mixture, but on occasion we had to replace parts. All done with tech support on the phone.
WEIL McLAIN Ultra Boiler Venturi

This last service call shed some light on some of the issues, the venturi was compromised, literally falling apart. When we contacted tech support about the venturi they stated that the venturi only has a life expectancy of 5 years! Not only where we shocked to hear the 5 years, we where even more shocked that the existing venturi was replaced by Alpine Heating And Cooling only 2 years ago.
High Maintenance

If you own the WEIL McLAIN Ultra-105 boiler or considering purchasing one, keep in mind they require a yearly maintenance. The yearly maintenance has to be done with a kit that they supply, that kit is expensive and the labor to perform this maintenance is extensive. Also keep in mind that every 5 years you maybe buying the ULTRA-105 gas valve replacement kit #383-501-030, also very expensive. On a final note we share service information with another service contractor in our area, they as well are having issues with another  WEIL McLAIN Ultra boiler ... but model Ultra 80. So we don't know if this problem is just for the model 80 and 105 or spreads to all sizes.
Conclusion
The WEIL McLAIN Ultra boiler is not a boiler Alpine Heating and Cooling recommends, especially if you're LP and or living on or near salt water. Keep in mind the boiler is a high maintenance and is very expensive to repair.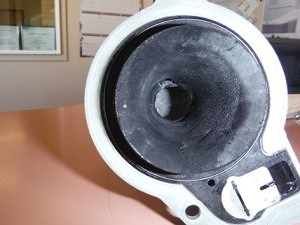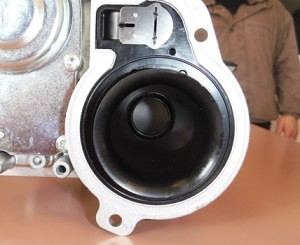 I decided to modify my contact page to include a online appointment page, giving customers more flexability when scheduling service and sales calls.
You can visit it here… http://alpineheat.com/new-appointment-page/
Alpine Heating And Cooling
Need a Heat Pump, Air Conditioner, Furnace, Boiler or Tankless Water Heater? Or a complete heating system? We install them and all over Skagit county including Mount Vernon WA, Burlington WA, Anacortes, Sedro Woolley, La Conner, Stanwood WA, and on Camano Is.