Tips

on Choosing the Right Residential Heating and Cooling Company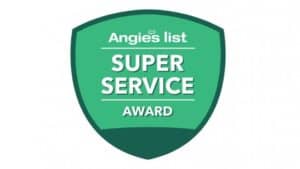 While there are many choices when it comes to heating and cooling companies found throughout the greater Burlington Washington area and the surrounding communities, choosing carefully can make a big difference in the final outcome. One company in particular that has consistently outpaced the competition year after year is Alpine Heating and Cooling. The company began operation all the way back in 2003 with the goal of creating the very best HVAC repair and installation company serving the greater Skagit County region. With a laser sharp focus on HVAC repairs, maintenance and servicing, the company personnel are highly qualified to install and maintain virtually any type of equipment in use today.
Alpine Maintains a Number of Certifications for Contractors
One key consideration when it comes to choosing the right heating and cooling company in Burlington begins with looking at its licensing, insurance and bonding details. Alpine maintains a number of key certifications for contractors including the following.
UBI # 6O3 481 1O4
Contractors # ALPINHC852DR
Electrical Contractors # ALPINHC855DO
Master Electricians # KIRKEG*970QS
EPA Certified # P1101C6B150D160E0
Serving a vast stretch of the region including areas such as Bow, North Camano Island, Sedro Woolley, Anacortes, Burlington and La Conner as well as Mount Vernon and Stanwood, this is a company with extensive resources and experienced technicians. Another important fact about Alpine is that it has on multiple occasions won the best heating company Super Service Award offered by Angie's List. This fact alone lets you know that you are choosing the right company for all your HVAC, heating and cooling needs in Skagit County.
Winners are Determined Based Upon Actual Customer Reviews
The Angie's List Super Service Award is given out each year to top rated companies in each specific category within their given market. Keep in mind that winners are determined based upon actual customer reviews. Companies that have the highest rated reviews (indicating excellence in service and quality customer care) must have a minimum number of actual qualified reviews. Alpine has achieved success multiple years running by gaining impressive reviews from highly satisfied customers.
Premier Heating and Cooling Services by Alpine
Customers searching Angie's List for the best Mount Vernon heating and cooling company will immediately spot the award with a small golden stars next to the business's name. The Super Service Award logo will be displayed on the company's profile letting you know that you are working with a top-rated heating and cooling company. Customers who have enjoyed quality heating and cooling services by Alpine can simply log in into Angie's List and submit a review based upon their actual experiences with the company. From having a hot water heater installed to having an air conditioning unit repaired or replaced as well as a wide range of other services, Alpine Heating and Cooling is always standing by and ready to help.
Write

a Comment
Fields with * are required